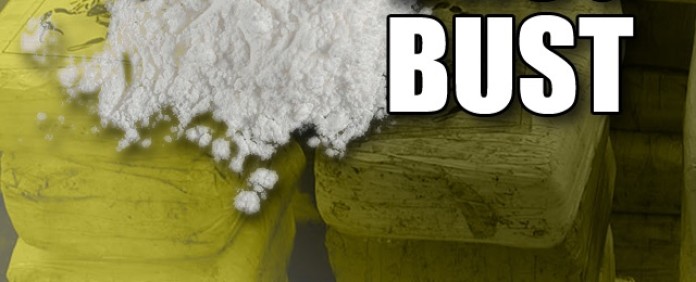 WPD Press Release – On Wednesday evening, March 30th, Warsaw Police made several arrests following a welfare check that led to a juvenile in possession of a stolen firearm, 27 grams of cocaine, 88 grams of marijuana, over 110 grams of a controlled substance, and a vehicle being rammed.
Just before 5:00 p.m., Warsaw Police were called to Shamrock Mobile Home Park on the north side of Warsaw, and found a vehicle that had been rammed by another vehicle. That investigation found that several subjects had intimidated another subject with a firearm after marijuana was stolen a few days prior. In an attempt to get away, the vehicle was rammed and was left at the entrance to the park where police found it, along with two subjects walking away from it. In the vehicle police found methamphetamine and marijuana, and while searching a 16 year old juvenile, a 9mm handgun was found in his pocket. Officers determined and verified that the handgun was stolen out of Evanston, Wyoming. All subjects were taken into custody.
It was also learned that other parties involved were at lot 42 Shamrock Mobile Home Park. Police went to lot 42 and smelled the strong odor of marijuana. A search warrant was obtained for the residence and officer's located several bags of cocaine, multiple bags of marijuana, and bottles of Xanax. The preliminary investigation found Ryan Tucker, Kyle Backus, and Joseph Deeter were involved in the dealing of cocaine, marijuana and Xanax.
The 16 year old juvenile, had a warrant for him to be placed in the South Bend Juvenile Correctional Facility and he was transported to the facility. His charges, including intimidation with a deadly weapon, and possession of a stolen firearm, will be filed through the Kosciusko County Probation Department.
Adults charged and booked into the Kosciusko County Jail were:
• Ryan Tucker, Warsaw, 18 years old; dealing cocaine, possession of a stolen firearm, intimidation, dealing marijuana , and theft.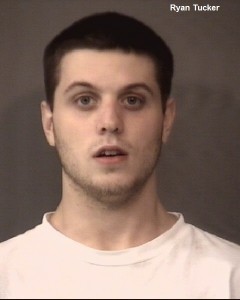 • Joseph Deeter, Warsaw, 18 years old; possession with intent to deliver a schedule IV controlled substance while in possession of a firearm.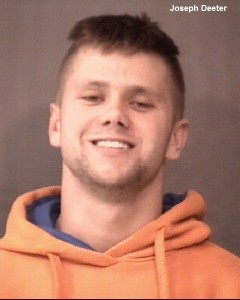 • Kyle Backus, Warsaw, 18 years old; dealing marijuana, and maintaining a common nuisance.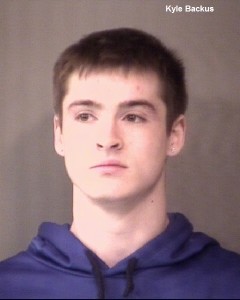 • Canda Dunkleberger, Warsaw, 38 years old, maintaining a common nuisance.
Additional charges are probable.