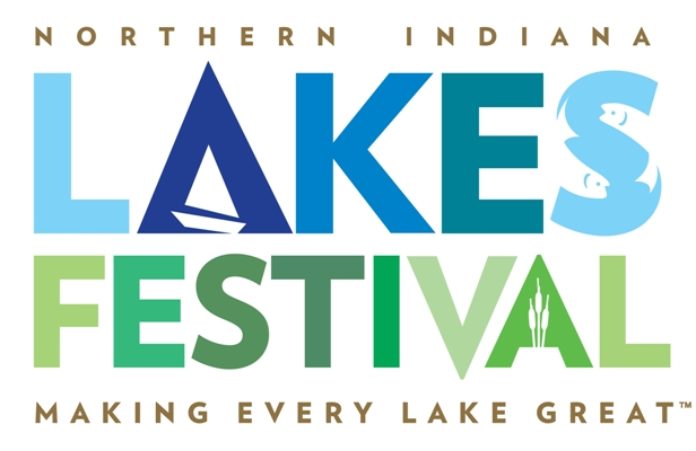 Entering their 10th year, don't look for organizers of the Northern Indiana Lakes Festival to be sitting on their laurels any time soon.
After establishing itself as one of the biggest summer attractions in Warsaw in recent years, the weekend festival organized by Lilly Center For Lakes and Streams of Grace College is touting several new aspects.
Here's what's new:
• A parade through the downtown that begins at 10:15 a.m. Saturday.
• Inclusion of Lake Games Events. The annual competition has expanded to take place twice during the summer. This weekend's events are scheduled for Saturday and Sunday.
•  One new workshop – "Caffeinated Canvass.
The festival includes three days of scheduled events to learn about the lakes, check out the artisans, enjoy some food and partake in a slew of other activities right on the shores of Center Lake.
The addition  of The  Lake Games adds some athleticism to this year's festival.
Lake Games activities will include a 5K run/walk, a canoe relay race, a Spikeball Roundnet tournament and a Crossfit competition. Same day registration will be available for events. For  more information, go to lakegames.org.
The Lake Games are an outgrowth of  last year's inaugural "Ultimate Challenger" competition at Grace College.
Inclusion of the games turned out to be a mutual merger of sorts between the two groups.
"Since we did our Ultimate Challenger last year at Grace, they were aware of us and wanted to add some athletic events, especially the 5K," said Erica Elliott, a representative of The Lake Games.
Inclusion of the games adds another dimension to the festival, said Julian Dugan, event coordinator for the lakes festival.
"We're really looking forward to seeing how that can augment the excitement and accessibility to the Lakes Festival to a different demographic,"  Julian said.
The Ultimate Challenger event involving co-ed and individual competition will be July 27-28 at Grace College.
The Lakes Fest parade will start at 10:15 a.m. Saturday and begins at the Street Department on West Center Street. The parade will head east on Center Street toward the downtown and then head north on Indiana Street to Center Lake beach.
Planners envision the parade arriving in the park by 11 a.m.
Twenty groups will be represented, but the parade will be much larger than  20 floats. For instance, Echoes of the Past will bring 20 tractors, Julian said.
The festival's tenth anniversary seemed like a good time to add a parade, said Abby Phinney, communications coordinator for the Lilly Center.
"We've been thinking about it for a while and this seemed like a good year to pull the trigger," she said.
The festival will kick off with food vendors opening at noon Friday and a concert in Central Park featuring Cornfield Mafia.
On Saturday night, performances by three bands on a stage near the lake will segue into the fireworks.
The bands include Zach Day & Full Throttle, which will play from 5:30 to 7:30. They will be followed by Almost Gone, a classic rock cover band at 8 p.m., and then 81/89, an 1980s cover band that will begin at 9:15 p.m.
Fireworks are tentatively set to begin shortly after sundown – sometime around 10 p.m.
The fireworks, Phinney  said, "will be the largest yet and will rival some fourth of July shows in the area."
The festival will include plenty of booths and vendors this year.  There will be eight food vendors and two or three dozen vendors with an emphasis on crafts this year.
Those will be interspersed with about education booths promoting water and environmental issues.
Visitors will be encouraged to visit each of the education booths and then turn in a "passport" in return for one of two prizes – either a water bottle or a largemouth bass stuffed toy.
Rain barrel workshops are planned for 9 a.m. and 10 a.m. Saturday. The Caffeinated Canvass will be at 2 p.m. at the Center Lake Pavilion.
Pre-registration is required and both fees are required for both workshops.
A Center Lake Conservation Association Eco Tour is set for 2 p.m. Saturday.
For youth, there is a bounce house, "Kayaks for Kids" and other lake games.
The Lilly Center For Lakes & Streams oversees the festival and has a long list of community partners.
The city parks department is involved in the Friday night concert.
The festival is one of the largest parks events put together by an outside group. It might also be the biggest opportunity for the Winona Lake-based Grace College community to emerse itself in the city of  Warsaw.
"We view it as a collaboration between the Park Dept and Lakes and Steams.  They help us with water quality for our lakes and we help them promote their vision," said Larry Plummer, Warsaw parks superintendent.
To learn more, including a comprehensive list of activities, go to Lakesfestival.org.