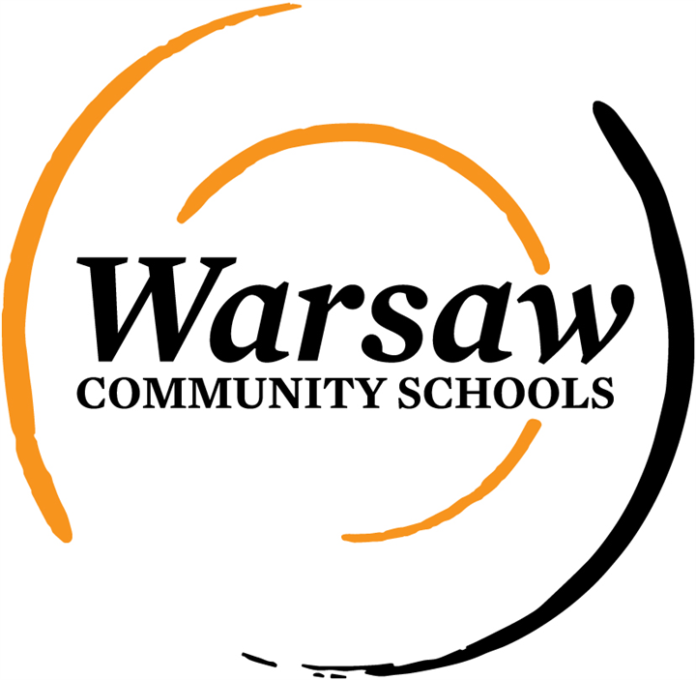 The 2022 building project for Warsaw Community High School and the Warsaw Area Career Center is estimated to cost $28,948,675 to $30,251,675, the Warsaw School Board learned Monday.
Chief Financial Officer April Fitterling said Performance Services has been interviewing departments at the high school and WACC and meeting with administrative and support staff and looking at programming needs. They put together some preliminary designs and cost estimates.
Jerry Rolfson, director of architecture for Performance Services, said there has been probably between 20 and 30 meetings so far, which is essential to make sure Performance Services is on track with understanding the needs of the project.
Rolfson said there is a list of goals, but the main goal is to address the main entrance of the high school and creating a front door to the building. What is being planned is to reorient the front door to be front and center to what people would assume would be the front door as they drive by on Ind. 15. Along with that, they would reorient administrative and student service functions to be adjacent to the front door so staff and students know where to go when they need services.
As part of that, the development of a new commons to help connect the front entrance to the center of the building is being looked at, Rolfson said.
There are some moving parts that are related to that, including re-envisioning the media center and creating a contemporary space to learning and teaching today. Developing common spaces outside of the classroom is something the high school really doesn't have and is another goal Performance Services is looking at. Improving science labs, expanding the fine arts spaces are other goals. Hallway and corridor updates are also being looked at.
Another goal Rolfson touched on is creating a new athletic secure entrance and offices. There isn't a lot of traffic in that part of the building and there really isn't a good way to check in with athletics, he said.
Something else that is being looked at is developing a large Project Lead the Way lab, Rolfson said.
Rolfson said Performance Services would like to be done with design and pricing completely in February and working toward a March deadline for the project approval to move forward in the construction phase.
In March, the Board approved applying for a maximum of $30 million in lease bonds to work on the projects at WCHS and WACC.
In another matter, Superintendent Dr. David Hoffert addressed some of the questions the school corporation received regarding COVID-19 and metrics within the school corporation.
Board President Heather Reichenbach said back in September, "We said that we would watch for a certain metric to when we would go to mask optional." She asked Monday if it has changed whether WCS would go mask optional two weeks after Kosciusko County went to yellow.
Hoffert said that has not changed. He said the numbers have been trending downward recently both in the county and within the school corporation.
Chief Technology and Analytics Officer Kyle Carter said WCS has been fairly static in COVID-19 positive cases for the past three or four weeks. Generally, the school corporation has been "hovering" around 20 to mid-20s positive COVID-19 cases per week. Last week was an anomaly because of fall break and school was only in session for two days. There were three positive cases reported last week. However, Carter said, the school corporation made up for it because there were seven reported cases reported Monday.
Carter said they have seen the number of positive cases trend downward. From a standpoint of contact tracing, he said WCS' numbers for contract tracing are really low because Gov. Eric Holcomb's allows WCS to keep students in school.
Board member Brad Johnson asked what the average quarantine rate was prior to the mask mandate.
Hoffert said it was a little harder metric because of the metric changes of social distancing with not wearing masks versus wearing masks. Hoffert said they tried to create a theoretical number in regards to that. It all depended on where the student was sitting and how many classes they're in.
Carter said it's hard to really determine how many students would be sent home prior to the mask mandate for each positive case. He estimated between four and six students would be sent home at the elementary level and 25 to 30 at the secondary level.
Hoffert said in the last two months, they've not had to shut down any classrooms or cancel any events.
Board member Randy Polston asked about vaccines.
Hoffert said WCS' standpoint has always been people should consult with their physicians to determine what is right for that person.
Johnson asked what the sunsetting on Holcomb's executive order. Hoffert said it's currently the 31st of every month. Johnson asked if the executive order would have to be renewed every time. Hoffert said yes.
In other business, the Board approved its 2022 budget. The total proposed budget is $87,229,352.