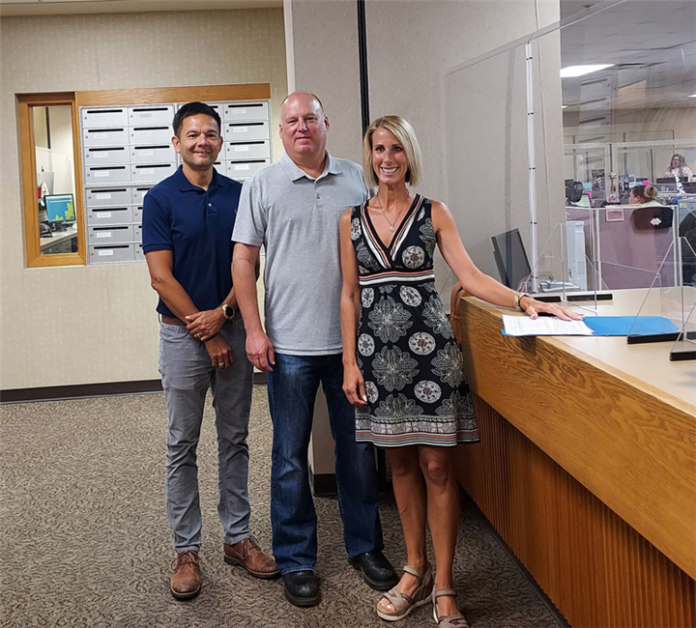 Tom Westerhof was one of three people to file paperwork Wednesday morning at the Kosciusko County Clerk's Office for the Warsaw Schools Board election.
Westerhof filed for District 1, Precincts Wayne 6, 7 and 9; Ward 4 Precinct 1. The incumbent for the district is Mike Coon, who is not seeking re-election.
The two other people that filed Wednesday for Warsaw School Board were Heather Reichenbach and Brad Johnson.
Reichenbach filed for District 2, Precincts Plain 1, 2, 6 and 7, Prairie Township and she is seeking a third four-year term.
Johnson filed for District 7, Clay Township, Lake Township; Precincts Wayne 8 and Ward 3 Precinct 1 and is seeking a second four-year term.
The other position up for election this November is for District 5, Precincts Wayne 1, 2, 3, 4, 10 and 12. Jeremy Mullins is the incumbent and he is not seeking re-election.
Westerhof was born in Vietnam and has lived in Warsaw since he was 4 or 5. He has been married to Nicolle for 24 years.
Westerhof said they have two children – Harper, 10, and Hayes, 6 – in Warsaw Schools and he wanted to be more active. He saw running for the Board as a good opportunity.
"When you have kids that are being affected by the decisions, it really drives it home," he said.
Westerhof said he worked in education for over 18 years at Indiana University "on the money side of things" and looking at the corporation's budgets and the big projects is something he hopes he can help with.
Westerhof is on the boards of CASA and Warsaw Education Foundation and is a member of the International Food, Wine and Travel Writers Association.
He hopes to be a voice for the community – teachers, school employees, parents – and taking their input and making the best decisions he can. He wants to be able to visit a school once a month and talk to the employees and let interested parents know he is going to be at the school so they can talk to him. He thinks being able to talk to people face-to-face is key.
Another way he can talk with the school community is through his Facebook page: Westerhof for Warsaw.