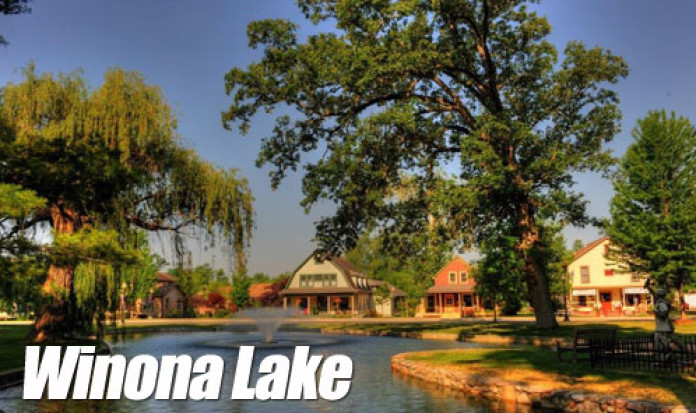 The following is by Drew Fritz, Times-Union Sports Editor
If you've ever needed a good reason to crawl out of bed on a Saturday morning to go for a run, the focus of this weekend's Hearts From Home Halloween 5K should surely be motivation enough.
The concept for the walk/run was conceived by three Warsaw Community High School juniors who wanted to do something to honor Kosciusko County's soldiers serving overseas and also the county's first responders.
Skylar Ashcraft and Kendall Hepler, the founders of Hearts From Home, along with fellow student Rachel McLane, all members of the school's Family, Career and Community Leaders of America (FCCLA) club, are serving as race directors. Their mantra for the event is "thankfulness and pride."
Proceeds from the run will be used to send care packages to the county's heroes on duty in Afghanistan and other far-off parts of the globe to let them know the community they've temporarily left behind appreciates their service and continues to have them in their thoughts.
The event also will honor local first responders to include police, fire, EMTs, paramedics and nurses serving the people of Kosciusko County.
Ashcraft in particular knows full well the difficult, heart-wrenching sacrifices military families are often called on to make.
Her father, Edward Ashcraft, has spent the past 12 years serving overseas with the U.S.Army, the last five in Afghanistan. Family visits are a rare treat, as Edward is only able to return home for a few weeks at a time just once a year.
"While being separated for so long, I realized I wanted to do something to help him and everyone else in his unit," Skylar Ashcraft explained on the Hearts from Home website. "Coming from a personal level, I know how hard the holidays are for soldiers who are away from their families. That is why Kendall (Hepler) and I decided to start Hearts from Home."
Hepler said, "Ever since I can remember, my mom has been a teacher. I remember going to preschool for the morning and then spending the afternoon in her room. Through this  experience, I have grown a love for kids. When Skylar and I created Hearts from Home we wanted to be able to incorporate the whole community."
The care packages are designed to remind the soldiers of home. Typical items include chapstick, playing cards, trail mix, gum and so on. Little reminders of home that can't be found in the harsh terrain of places like Afghanistan.
The students also called on local elementary schools to pitch in with crafts, letters and snacks and have been soliciting local businesses for donations as well.
As stated on the organization's website "The main goal of our packages is to brighten their day and bring a smile to their face!"
Race day registration starts at 10:30 a.m. with an entry fee of $25. The event is open to anyone who wants to run, jog or just walk. An opening ceremony will be held at 11:30 a.m. and the run itself starts at noon at the USATF-certified 5K course at Winona Lake Park. For those hoping to set a new PR, timing will be handled by the Kosciusko Runners' Association.
A costume contest takes place after the run, along with an awards ceremony at 1:30 p.m. A number of speakers from within the community will take their turn at the mic to motivate the crowd, beginning at 9 a.m.
Food will be available for purchase from 3 Crowns Coffee and Big Boss BBQ.