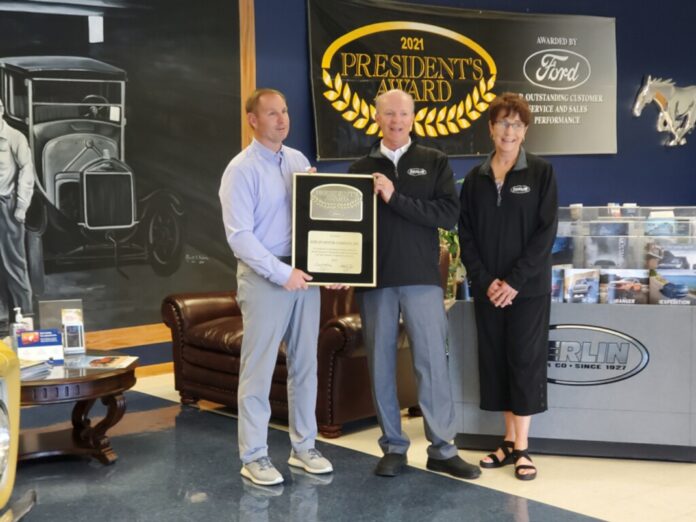 The twelfth oldest Ford dealership in the country commemorated their ninety fifth anniversary Tuesday and at the same time were given president's award from the Ford Motor Company for the second year in a row.
Kerlin Motor Company opened back in May 1927 as Russel Kerlin opened up in Silver Lake and continues today led by the third generation, in Rick Kerlin and Val Warner.
Only ten percent of all Ford Dealers win the president's award by exhibiting quality business practices and Ford's core principles. Kerlin Motor Company is located on State Road 15 in Silver Lake.