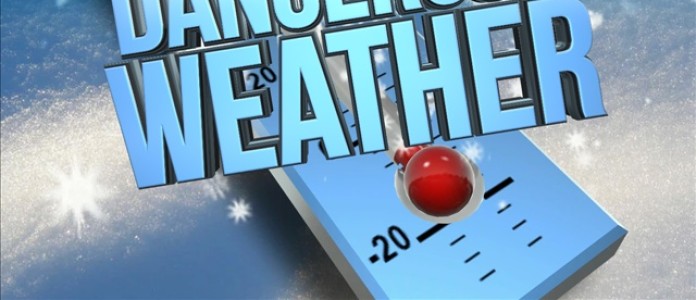 A second round of precipitation moves in into the early morning hours of Monday, Dec. 28, bringing with it a period of wintry mix and possibly a period of freezing rain.
The period of freezing rain and sleet on Monday may result in slick roads and sidewalks, especially north of U.S. 30, according to the National Weather Service of Northern Indiana.
The National Weather Service issued a Freezing Rain Advisory for Monday until 7 pm. EST.
Light ice accumulations of one tenth of an inch or less are expected, although there is a potential of ice accumulations in excess of one tenth of an inch across mainly southern lower Michigan and portions of extreme northwest and north-central Indiana.
Dangerous travel conditions for motorists and pedestrians are possible Monday due to the ice accumulation.
Freezing rain is expected to lift northward across the area during the mid and late morning hours on monday. Warmer air lifting northward should change the freezing rain to rain from south to north during the mid-to-late afternoon hours on Monday.
The National Weather Service also issued a Wind Advisory for Monday, 10 a.m. until 10 p.m. EST. Winds 20 to 25 mph with gusts of 40 to 45 mph are expected.
That could cause some tree limb damage and power outages on Monday.