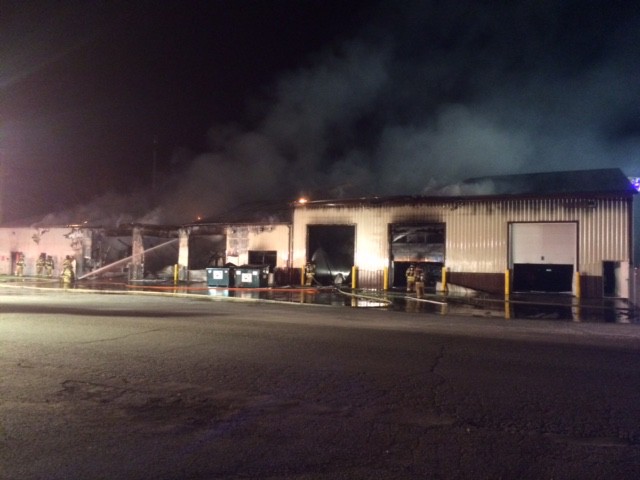 Update: 
All schools in the Warsaw Community Schools district are closed for the day due to a fire that broke out at the district bus garage at 5:47 a.m. today.
Two WCS employees reported to the bus garage at 350 E. CR 200N per usual at 5:45 a.m., entered the building and discovered the ringing fire alarm. According to Kosciusko County Sheriff's deputy Chad Hill, the employees then exited the building and saw flames tearing through the roof. They immediately called Warsaw Fire Department, who requested a full assist from Plain Township Fire Department.
The building suffered heavy damage from the fire and smoke and four buses possibly suffered damages, though WCS Superintendent David Hoffert could not confirm that yet. No employees or firefighters were injured in the incident.
The cause of the fire is still unknown. Hoffert said the alarm system indicated no one had broken into the building to start the fire.
Hoffert also said that schools had to be closed because keys to the buses and route programs were inside the building, so drivers could not access them. He expects school to be in session tomorrow.
WFD was assisted by Winona Lake, Pierceton, North Webster and Milford fire departments. Warsaw Emergency Management and American Red Cross were also on scene for assistance.
CR 200N is currently closed between Zimmer Biomet and Cessna Road, Hill advised. Employees will still have access to businesses in this area.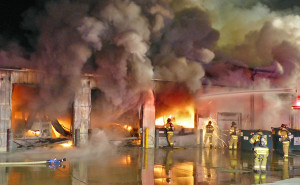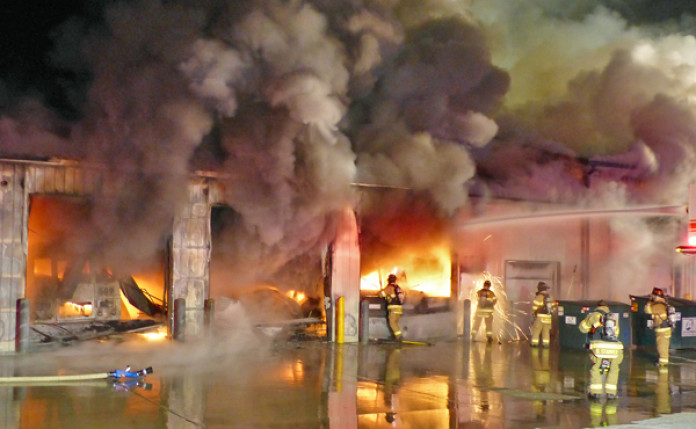 (Story By The Times Union)
Original Story: 
Warsaw Community Schools are CLOSED today, after the corporation's bus garage caught fire early this morning. Lost in that fire were keys to many of the school buses. Superintendent, Dr. David Hoffert thanked the emergency crews for their quick response and effort to put out the fire. The garage appears to be a total loss. Luckily, no one was injured. Dr. Hoffert will be releasing more information later today.