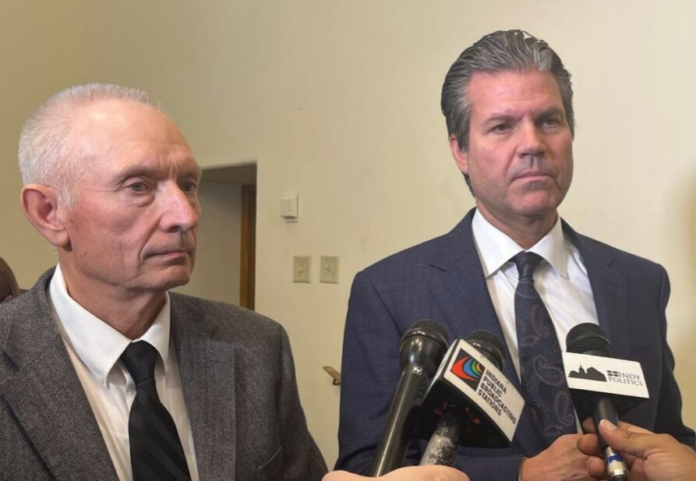 By Whitney Downard
Indiana Capital Chronicle
INDIANAPOLIS — Indiana's days of exponential economic growth and revenues exceeding forecasts may soon be over, according to newly updated forecasts presented before the State Budget Committee Thursday.
The good news from the presentation is that lawmakers will have roughly an additional $1.6 billion to spend when they draft a new two-year state budget
But GOP leaders warn that the amount won't cover requested agency projects and capital needs. And an economic forecast predicted a mild recession will begin in the first quarter.
"I think we need to be very cautious as we move forward," said Bremen Republican Sen. Ryan Mishler, chairman of the Senate Appropriations Committee.
Enhanced federal funding in 2021 and 2022 designed to plug pandemic-related budget holes enabled states like Indiana to invest elsewhere, which legislators chose to partly spend on economic development grants and capital improvement projects. But 2022's inflation rates caused those project budgets to soar, increasing the building of a northwestern prison in Westville from $400 million to $1.2 billion, for example.
Inflation also pushed state revenues higher as consumers continued buying goods and services, which padded the state's tax collections.
Mishler said these cost overruns meant budget writers will start the process $1 billion behind even before considering special agency requests and an increase to the K-12 tuition support formula, higher education and Medicaid.
Agency asks over two weeks totaled more than $700 million, Mishler said, including state employee compensation increases. In December 2020, a 1% increase in the tuition support formula – which doesn't guarantee a 1% increase to each school district due to enrollment declines – would cost the state roughly $75 million per year.
The Indiana Capital Chronicle is an independent, nonprofit news organization dedicated to giving Hoosiers a comprehensive look inside state government, policy and elections. The site combines daily coverage with in-depth scrutiny, political awareness and insightful commentary.
You can read the original version of the story here.