Coronavirus cases spiked for a third straight week in Kosciusko County.
In the Tuesday update from the Kosciusko County Health Department, 206 coronavirus cases were reported locally last week ending on Saturday. The moving average of cases also continues to rise, as over the past seven days, Kosciusko County has averaged 32 new cases per day.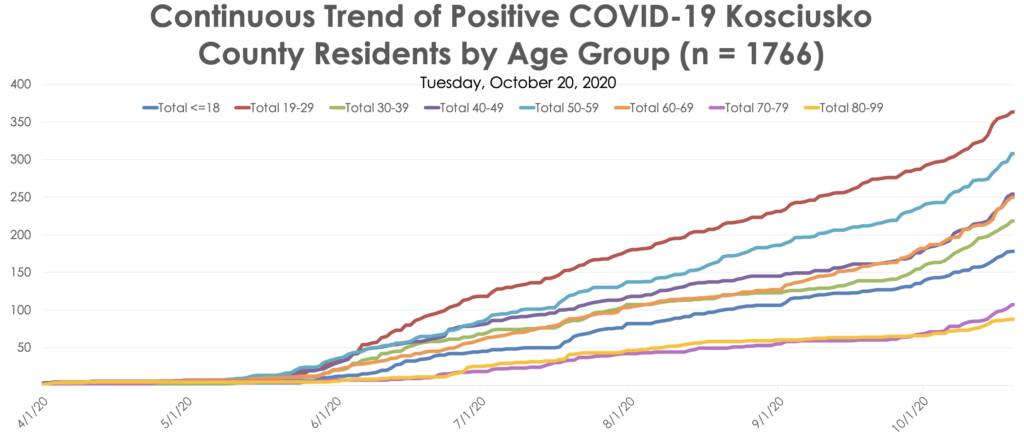 Between last Thursday at noon and Tuesday at noon, 199 new cases were seen, along with three additional deaths. This brings the county's case count overall to 1,766 with 23 deaths being reported.
The number of active cases have also been on a constant rise, with 427 active cases as of Tuesday. Hospitalizations in the county have not seen much in the way of rises, staying consistently in the 11-15 range on a daily basis over the past month.
1,286 people have recovered from the virus.