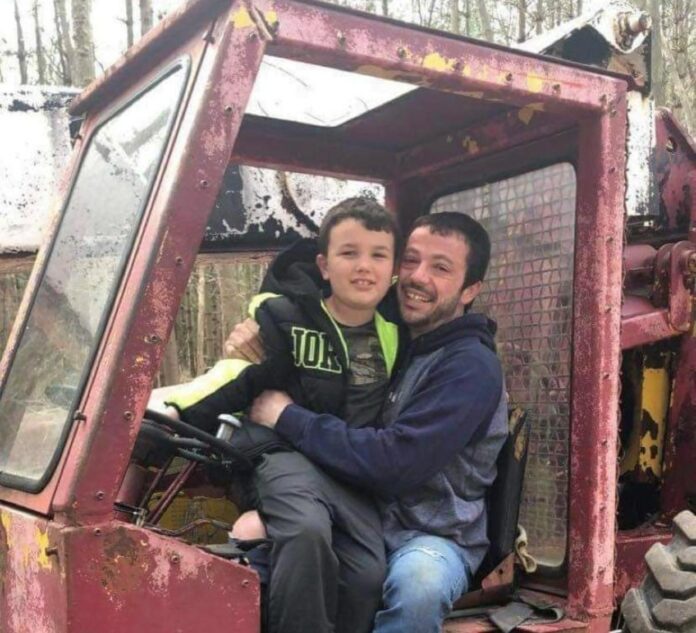 Adam John Diangikis, 34 of Argos, Indiana passed away on January 25, 2022 at 7:02 a.m. at Saint Joseph Health System, Plymouth, Indiana. On January 29, 1987 in Plymouth, Indiana he was born to Bob J. Diangikis and Sharon M. (Klinger) Diangikis.
From an early age Adam loved going hunting and fishing with his dad. He loved being outdoors with his family and friends.
Those who knew Adam, even just a little, lost a shining light in their lives. He could always light up a room. Most would say he was known for his sense of humor. He just wanted everyone to love him and have a good time. He was loved so much. If love alone could have saved him- He would have lived forever.
He loved his son, Noah so very much. He always said Noah was his best friend. They loved hunting for rocks and just being outdoors hanging out together.
We will all cherish the memories made together. He will be missed dearly by all.
Adam lived all of his life in the Argos community,graduating from Argos High School with the class of 2005.
He worked in maintenance at Fairmont Homes, Nappanee, Indiana and had worked at B&G truck Conversations, Argos, Indiana..
Adam is survived by his Father – Bob Diangikis and wife Janice of Argos, Indiana; and Mother Sharon Diangikis and friend Jeff Hatcher of Koontz Lake, Indiana.
Son – Noah Diangikis
Sisters – Amy Paul and husband Peter of Argos, Indiana; Julie Bennett and husband Jeremy of LaPorte, Indiana; Michelle Clevenger and husband Patrick of Rochester, Indiana; and Jenny Redinger and husband Ted of Argos, Indiana.
Brother – Matthew Chizum of Rochester, Indiana
Maternal Grandmother – Patricia Klinger of Koontz Lake, Indiana
Adam is preceded in death by his grandparents – Wilma Jean and John A Diangikis; Sid and Dorothy Spohn. Grandfather Alfred Klinger; and his neice Emma Jean Redinger.
Friends may visit with the family on Tuesday February 1, 2022 from 4 – 6 p.m. at the Earl-Grossman Funeral Home, 208 N. Michigan St., Argos, Indiana. Private Funeral Services will follow at 6:00 p.m. with Rev. Brian Trump of Parkside Community Church, Argos, Indiana.
Memorial Contributions may be made to help the family with final expenses at: Adam J. Diangikis Memorial Fund – 208 N. Michigan St., Argos, Indiana 46501
Arrangements have been entrusted with the Earl-Grossman Funeral Home, Argos, Indiana