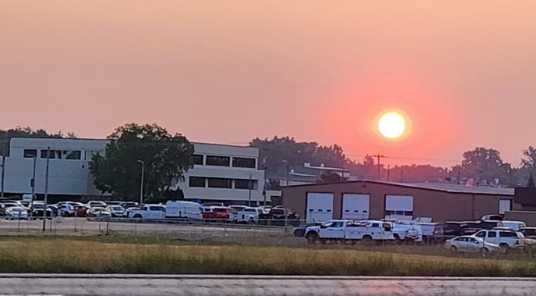 Staff Report
INDIANAPOLIS — An Air Quality Action Day warning by the Indiana Department of Environmental Management continues Thursday across all of Indiana due to high levels of particulate and smoke traveling from the Canadian wildfires.
Hazy conditions are expected again Thursday across the state.
Currently, IDEM said high particulate readings exist in South Bend, Fort Wayne, Indianapolis, Muncie and Cincinnati. High particulate, or high-fine particle pollution, can irritate the lungs and cause respiratory issues.
IDEM encourages Hoosiers to reduce creating fine-particle pollution by starting fires for fire pits, barbeque or campfires.
Hoosiers are also encouraged to reduce outdoor activities to limit exposure to particulate, keep windows closed, and run air conditioning in a recirculation setting.