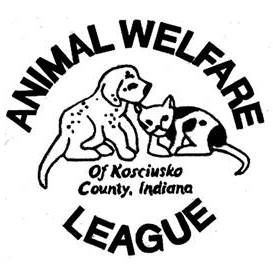 The Animal Welfare League of Kosciusko County is reopening to the public Tuesday.
This follows a brief quarantine due to a parvo outbreak affecting dogs at the shelter. That virus has now been contained and eradicated.
In addition to normal business hours, the AWL is also able to provide temporary shelter for pets who may be affected by the extreme cold in the forecast.
Those who know of animals in unsafe conditions can call the AWL during business hours at (574) 267-3008 or send them a direct message on Facebook to see if they can assist.