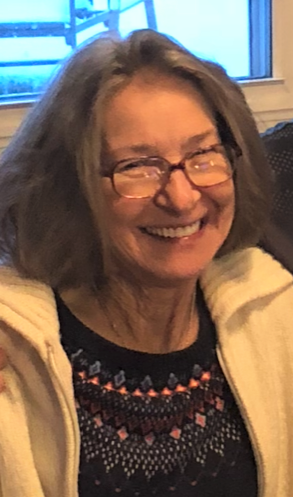 Anita Lynn Hartley of Warsaw, Indiana passed away surrounded by family at 11:47 a.m. on Monday, May 9, 2022 at her residence at the age of 68.
She was born on February 10, 1954 in Warsaw, Indiana.  Anita was one of four children born to Bonnie Jean (Blankenship) Hersch and Frank John Hersch.  She was a graduate of Warsaw High School.  On August 13, 1983 she married Vernon Ralph Hartley.  They spent the next 38 years of their marriage sharing everything in life together before she passed away.
She was a familiar face over the years working as a bank clerk in Indianapolis, service with a kind word and a smile.  Anita was naturally talented and loved to express herself and decorate her home with her paintings.  Painting was a skill she picked up and honed throughout the years, and she also enjoyed being an auxiliary VFW member.  One of her favorite things she looked forward to was celebrating her birthday with her husband.  For the past 26 years they celebrated with a vacation to one of their favorite getaways…Jamaica!  More than anything in this world she dearly loved her family and LOVED her grandchildren.  Anita was a great wife, mother, grandmother, sister and friend to many who will be dearly missed.
She will be lovingly remembered by her husband, Vernon Ralph Hartley (Warsaw, Indiana), two sons:  Nick (Michele) Hartley (Mishawaka, Indiana), Ron Simison (Indianapolis, Indiana), and three daughters, Jill (Corey) Brothers (Mishawaka, Indiana), Echo Tingler (Indianapolis, Indiana), and Faith (Ian) Pence (Mooresville).  Also surviving are fourteen grandchildren, and her brother:  Dan Hersch (Pennsylvania).  She was preceded in death by her parents, brother, Dennis Hersch, and her sister, Linda Shafer.
No services are planned, the family will mourn her passing in private.  Anita will be laid to rest at a later date at Crownland Cemetery in Noblesville, Indiana.  Thoughts and prayers are appreciated.  Arrangements were entrusted to Redpath-Fruth Funeral Home, 225 Argonne Road, Warsaw, Indiana.
Memorial donations may be directed to Lighthouse Autism Center – Warsaw, 1535 Provident Drive, Warsaw, Indiana 46580.
Online condolences may be sent through the funeral home's website at www.redpathfruthfuneralhome.com.