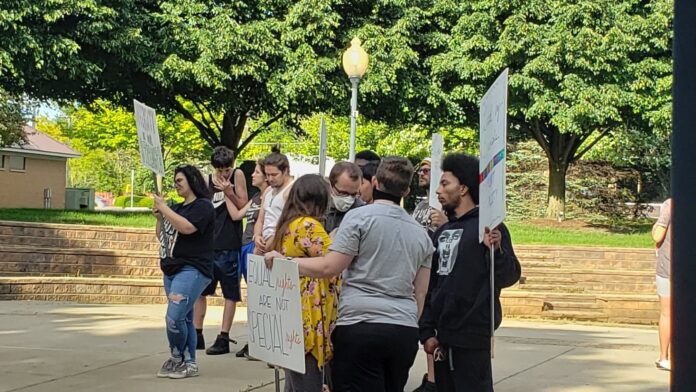 A second protest for the death of George Floyd is planned for 4 to 5:30 p.m. Wednesday at the courthouse lawn in downtown Warsaw.
The protest will be run by the same organizers who put together the rally at Central Park on Saturday afternoon. Roughly 100 people showed up to Saturday's demonstration, which stayed peaceful the entire way from 4 to 7 PM.
Maria Medina and Ofelia Rios said they have reached out to the police department to see if they will be involved. The protest is part of the national movement over the death of George Floyd, a black man who was killed by former Minneapolis police officer Derek Chauvin, who knelt on Floyd's neck for nine minutes.