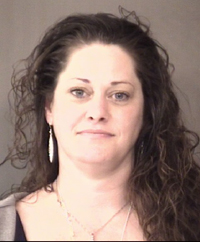 A Kosciusko County woman has been sentenced to work release for dealing meth.
Judge Mike Reed issued the sentence for 36-year old Morgan Rachel Wood of Atwood Thursday as part of a plea deal with prosecutors. It was a nine year sentence with five years to be served in work release and four years in the community corrections program.
Wood was arrested in December of 2018 for selling meth to undercover members of the Warsaw Police Department. Wood has been in the Kosciusko County Jail since.
She pleaded to a Level 3 Felony charge of dealing meth and higher charges were dropped.