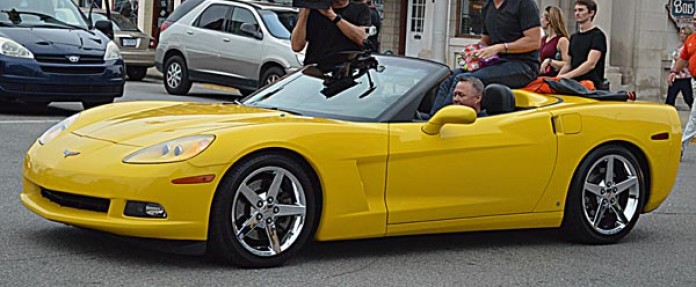 We now know who Warsaw native Ben Higgins will have to choose from in this season's "The Bachelor".
ABC released the list of 28 women that will appear on the show this year.
The most popular name this year? Lauren, with four different Laurens on this year's show.
The most popular profession? The medical field, with a chiropractic assistant, a nutritional therapist, a doctor whose specialty is on human aging, and a dentist vying for Higgins heart.
There are as many Californians this season as there are midwesterners with four apiece. None are from Indiana, but there are contestants from Chicago, Ann Arbor, and Hudson, Ohio.
The fight for Ben Higgins' heart starts on January 4th on ABC. Here's the complete list from an ABC press release:
Amanda, 25, esthetician, Rancho Santa Margarita, California
Amber, 30, bartender, Chicago, Illinois
Becca, 26, chiropractic assistant, San Diego, California
Breanne, 30, nutritional therapist, Seattle, Washington
Caila, 23, software sales representative, Hudson, Ohio
Emily, 22, twin, Las Vegas
Haley, 22, twin, Las Vegas
Isabel "Izzy," 24, graphic designer, Branford, Connecticut
Jackie, 23, gerontologist, San Francisco
Jami, 23, bartender, St. Albert, Alberta, Canada
Jennifer, 25, small business owner, Fort Lauderdale, Florida
Jessica, 23, accountant, Boca Raton, Florida
Joelle "Jo Jo," 24, real estate developer, Dallas
Jubilee, 24, war veteran, Fort Lauderdale, Florida
Lace, 25, real estate agent, Denver
Laura, 24, account executive, Louisville, Kentucky
Lauren "LB," 23, fashion buyer, Stillwater, Oklahoma
Lauren B., 25, flight attendant, Marina Del Rey, California
Lauren H., 25, kindergarten teacher, Ann Arbor, Michigan
Lauren R., 26, math teacher, Houston, Texas
Leah, 25, event planner, Denver
Maegan, 30, cowgirl, Weatherford, Texas
Mandi, 28, dentist, Portland, Oregon
Olivia, 23, news anchor, Austin, Texas
Rachel, 23, unemployed, Little Rock, Arkansas
Samantha, 26, attorney, New Smyrna Beach, Florida
Shushanna, 27, mathematician, Salt Lake City, Utah
Tiara, 26, chicken enthusiast, Redmond, Washington