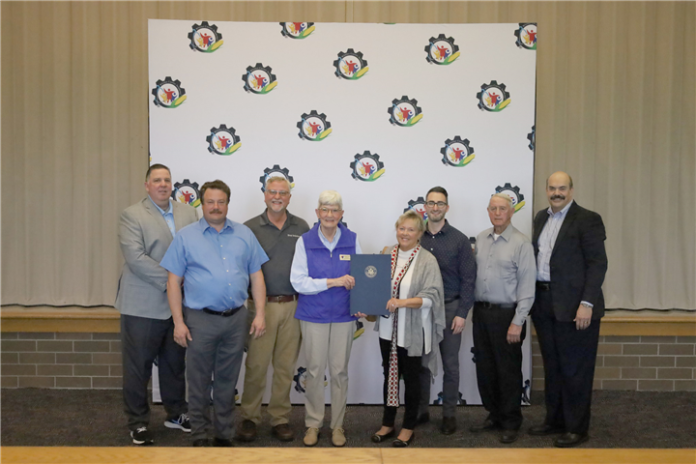 Congressman Jim Banks recognized Whitko Career Academy in the House of Representatives March 1 and shared the official congressional record at the school Friday.
On March 1, Banks recognized the academy for "their impressive work to help young Hoosiers succeed in the 21st-century workforce.
Upwards of 500 students walk through the doors of the academy each day. Inside, each student engages in hands-on, skills-based learning. Made possible through partnerships with The 80/20 Foundation Trust and the Whitley County Community Foundation, the academy gives these students the tools they need to pursue livelihoods in manufacturing, engineering, agriculture, technology, education and more," Banks said.
"Earlier this month, the academy formed a three-way partnership with WishBone Medical Inc. in Warsaw and Red Star Contract Manufacturing to bolster the academy's engineering curriculum. Students will be manufacturing components for one of Wish Bone's pediatric medical devices. This year, the academy will also serve as the home of the Whitko Agriculture Program and Future Farmers of America. In the year and a half since its founding, Whitko Career Academy has established itself as a model for career and technical education."
Landon Porter, a field representative for Banks, visited the Whitko Career Academy Friday and presented the school with the official record shared in the House of Representatives by Banks.