Former Trump campaign chairman Paul Manafort and former Trump campaign official Rick Gates have been indicted in a federal investigation into Russian election meddling… and at least one Indiana Republican Congressman is supporting the investigation.
Justice Department special counsel Robert Mueller has been investigating the connections between the Trump campaign and the Russians, leading to Manafort turning himself in this morning to the FBI on conspiracy and money laundering charges. Gates also surrendered to authorities this morning.
Read the full indictment here.
Indiana Congressman Jim Banks reacted to the news on Twitter, saying "in light of today's indictments," he and the other Republicans who vowed to support the investigation months ago "must continue to support" it, and to allow the "integrity of the process" to work.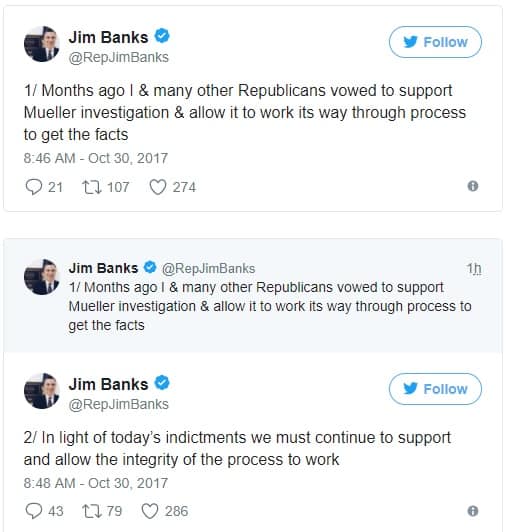 Trump has called the investigation a "witch hunt" in the past.