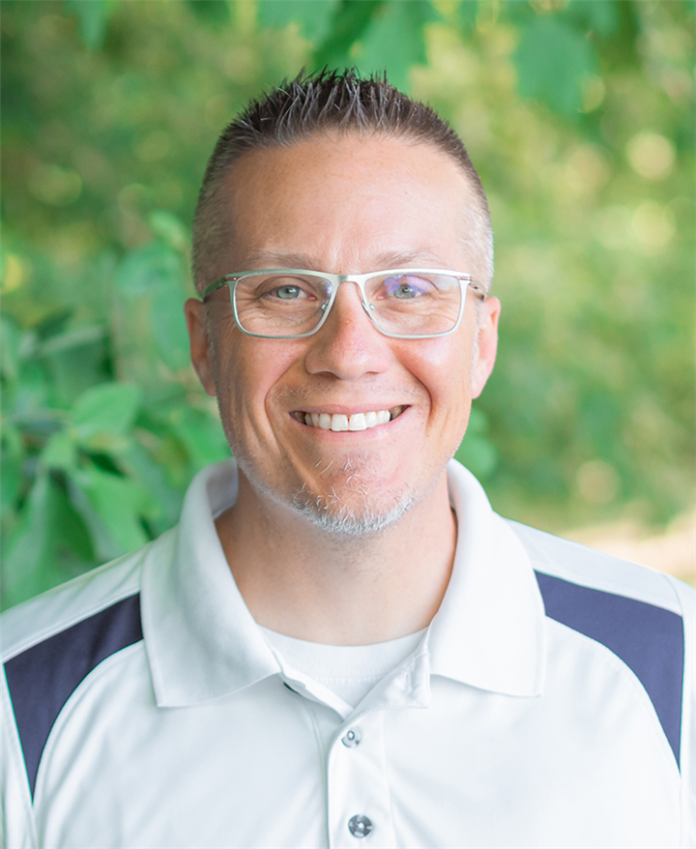 WINONA LAKE – The Lilly Center for Lakes & Streams has appointed its new associate director, Barry Andrew, who assumed the position on Monday.
Andrew, a Warsaw native, most recently served the Kosciusko County Corrections Program as its director. Over the course of his 19-year tenure, Andrew developed and implemented two new successful programs, managed a team of six employees and maintained the program's annual budget. Andrew is also an adjunct professor at Grace College and has experience teaching at both the graduate and undergraduate levels, according to a news release from the Lilly Center.
Andrew was nominated to two three-year terms to the Court Alcohol and Drug Program Advisory Committee by the Indiana Supreme Court and sat on the Kosciusko County United Way Committee. Thanks to his efforts, a men's halfway and recovery house was established alongside supplemental funding for abuse treatment costs.
"I can see how my past experiences opened the door to community engagement here at the Lilly Center," Andrew said. "I'm excited to serve the Lilly Center staff and develop the team so together we can make our lakes clean, healthy, safe and beautiful."
Andrew received his undergraduate degree from Grace College in 1998 and earned his master's degree in business administration, also from Grace College, in 2012. He resides with his wife and five kids in Winona lake.
"I'm excited to have 'one of our own' back at Grace College," said Nate Bosch, Lilly Center director. "Barry is a natural fit for the team. His experience will help us build on the great foundation we already have and assure the efficacy of the 'business side' of the Lilly Center."
As associate director, Andrew will direct and manage the day-to-day operations and financial strategies of the Lilly Center. He will lead the Lilly Center staff and ensure the success of the Lilly Center's efforts. Andrew will also be a key advocate for the Lilly Center through grant writing and building relationships with stakeholders and partner organizations.
The Lilly Center for Lakes & Streams at Grace College conducts research, provides resources, engages and educates residents and collaborates with local organizations to make the lakes and streams of Kosciusko County clean, healthy, safe and beautiful. To date, the Lilly Center has conducted scientific research on over 30 streams and 40 lakes. The Lilly Center is driven to create a legacy of stewardship by equipping community members, visitors, and future generations with understanding and to enjoy the county's natural beauty. For more information, visit lakes.grace.edu.