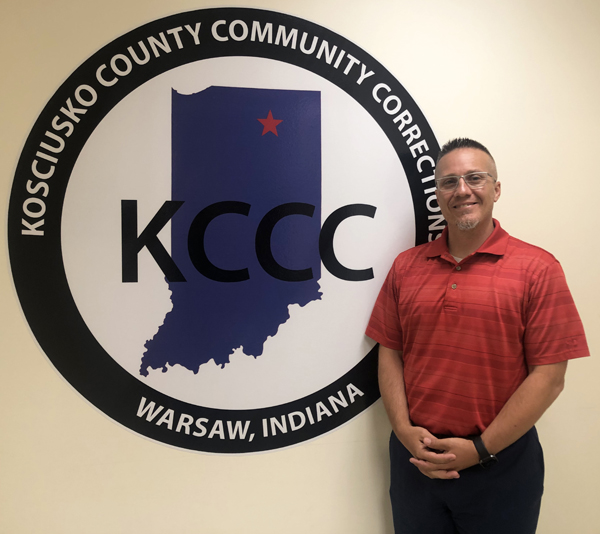 A little over two weeks ago, the Kosciusko County Criminal Justice Community celebrated the long-standing  career of Barry Andrew, as he resigned his position as Kosciusko County Community Corrections director to accept a new position with The Lilly Center for Lakes and Streams at Grace College.
Before his replacement could be identified, an unexpected tum of events occurred, according to a news release from Kosciusko County Community Corrections.
Andrew had been the Community Corrections director since October 2019.  Including his tenure as director, he had invested almost 19 continuous years of employment within the Kosciusko County criminal justice system. Over those years, Andrew had been the director of the Kosciusko County Alcohol and Drug Program and the Kosciusko County Drug Court coordinator. Also, during his county service, he was instrumental  in securing hundreds of thousands of grant dollars to begin and/or enhance rehabilitation  programs for the Kosciusko County Criminal Justice System.
When Andrew left Community Corrections last month, he said, "If working in the Justice Building with Community Corrections is where I'm meant to be for the long haul, then God will make that evident".
It didn't  take long for Andrew to have his answer, the release states.
Before the Community Corrections Executive Committee even had a chance to begin reviewing applications for the director position, Andrew requested a meeting with the Executive Committee. As a result of this meeting, the Executive Committee, comprised of Judge Michael W. Reed, Judge Karin A. McGrath, attorney Antony Garza and Prosecuting Attorney Dan Hampton, recommended to the Kosciusko County Community Corrections Advisory Board that Andrew be reinstated as the director.
On July 11 at the regularly scheduled meeting of the Advisory Board, the board unanimously approved Andrew's reinstatement as director.
Upon being reinstated as director for the Kosciusko County Community Corrections, Andrew communicated his profound gratitude and expressed that this learning experience has rekindled his spirit; and he looks forward to rejoining the team and working to take the Kosciusko County Community Corrections program to the next level of rehabilitation  and supervision, the release states.