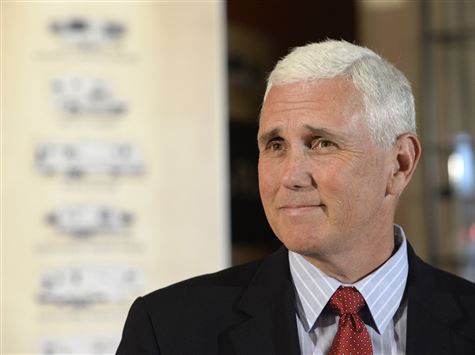 INDIANAPOLIS (AP): Republican Gov. Mike Pence has signed a bill making Indiana the second state to ban abortions because of fetal genetic abnormalities such as Down syndrome.
The governor's office says Pence signed the measure Thursday, just hours ahead of his deadline to take action on the bill passed by the Republican-dominated Legislature.
The new law takes effect in July. It will also prohibit abortions from being performed because of a fetus's race, sex or ancestry and mandate that the only way to dispose of an aborted fetus is through burial or cremation.
The bill has drawn backlash from medical professionals and several female Republican members of the Indiana Legislature who say it goes too far in telling women what they can and cannot do.
North Dakota adopted similar restrictions in 2013.