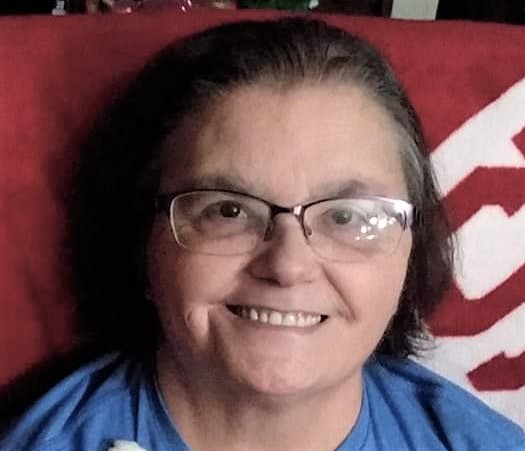 Billie Jo Hively Frauhiger, age 62, was a lifetime resident of Warsaw, IN.  She went into God's arms on Wednesday, December 29, 2021, at Kosciusko Community Hospital.  She was surrounded by her loving family.
On August 21, 1997, Billie married the love of her life, Douglas L. Frauhiger who survives.
She was the daughter of Charles Ellis and Helen (McCleary) Hively, who proceeded her in death, and she was born on August 28, 1959.  She attended Warsaw Community High School.
Billie and Douglas are the proud parents of two daughters, Dawn Hyde and Melissa Method both of Warsaw. Billie was a devoted wife and mother.  She loved  spending time with her family.  They enjoyed watching movies together!  Billie loved horses and all animals. During her marriage she worked at Bertsch Vending, Wal Mart, and Good Will.
Billie is survived by her husband, Douglas, her two daughters, Dawn and Melissa, her brother Charles LaMonte (Jonie) Hively, father-in-law Larry Frauhiger, mother-in-law Lee Gast.  Her Father-in-law, Stephen Gast is deceased.  She is one of 13 siblings.
A visitation will be held on Saturday February 5, 2022, from 2:00 to 4:00 p.m. at St. Anne's Episcopal Church in the Chapel, Warsaw.  A memorial service will be held in the summer of 2022.
All arrangements for the family have been entrusted to McHatton Sadler Funeral Chapel.
Memorial contributions in Billie's name  may be made to:
Riley Children's Foundation
30 South Meridian Street, Suite 200
Indianapolis, Indiana 46204-3509
To Sign the Guestbook or Send a Condolence go to www.mchattonsadlerfuneralchapels.com