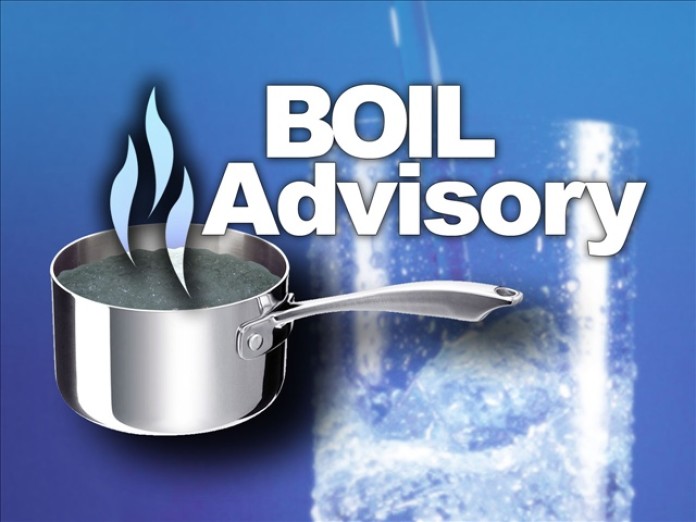 Indiana American Water has issued a boil advisory for approximately 75 customers located on the city's north side after a break on a 12" water main along Anchorage Road east of Detroit Avenue in Warsaw.
The break disrupted service for several hours on Friday morning to approximately nine restaurants and retail customers near the Meijer Store on Anchorage Road and also dropped pressure for several dozen customers in the Warsaw Airport Industrial Park located just northeast of the main break.
Crews were working to repair the main break on Friday and service was expected to be restored to the affected commercial customers by mid-day.
The area affected by the boil water advisory includes the Meijer Grocery and restaurants and retail businesses surrounding the store, as well as an area with mostly commercial/industrial customers at the Warsaw Airport Industrial Park, which is roughly bounded on the north by the Warsaw Municipal Airport, on the west by Detroit Avenue, on the south by E. 200 North, and on the east by N. 100 East.
During the boil water advisory, the water company performs a series of tests to determine if the water meets regulatory drinking water standards. Precautionary boil water noticesusually last from 18 to 24 hours. Additional information on water alerts is available online at http://www.amwater.com/inaw/Water-Quality-and-Stewardship/
Some customers located outside the boil advisory area may also experience discolored water because of the main break. If tap water is discolored, Indiana American Water recommends allowing several cold-water faucets to run for a short time until the water runs clear. Using more than one faucet allows the water to clear more quickly.
Customers can call the Indiana American Water Customer Service Center at 1-800-492-8373 for the latest updates.