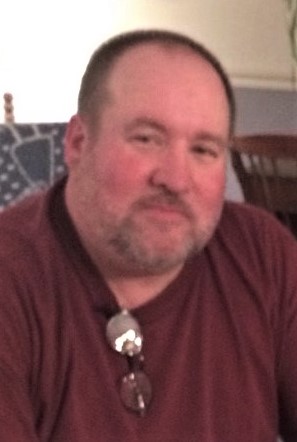 Brian Samuel Dunlap of Mentone, Indiana passed away at 10:20 a.m. Friday, August 5, 2022 at his residence at the age of 61.
He was born on September 19, 1960 in Needham Heights, Massachusetts to Phyllis Metta (Christensen) Dunlap and Russel H. Dunlap, they shared 46 years of marriage together.
Brian graduated from Brethren Christian High School in Osceola, Indiana.  He resided in Elkhart, Indiana and Kosciusko County, Indiana most of his life.  He worked as a manager for many restaurants, starting out managing Mexican restaurants in the U.S. for many years.  Most recently he worked as the manager for Bourbon Street Pizza in Mentone and the Subway in Etna Green.  Brian was an avid golfer and enjoyed spending a nice day out on the golf course whenever he was able to.  His family and friends enjoyed his cooking, he was known for being an excellent chef.  He was a loving brother and an uncle who will be dearly missed.
He leaves behind his brother, Bradley "Brad" R. (Luann) Dunlap (Columbia City, Indiana), two sisters, Beth Barnat (Warsaw, Indiana), Barbara (Brian) Kern (New Tripoli, Pennsylvania), and many nieces and nephews.  He was preceded in death by his father, Russel in 1995, and his mother, Phyllis in 2020.
Brian's life will be celebrated with a family service at a later date, he will be laid to rest at Oakwood Cemetery in Warsaw, Indiana.  Arrangements were entrusted to Redpath-Fruth Funeral Home, 225 Argonne Road, Warsaw, Indiana.
Online condolences may be sent through the funeral home's website at www.redpathfruthfuneralhome.com.