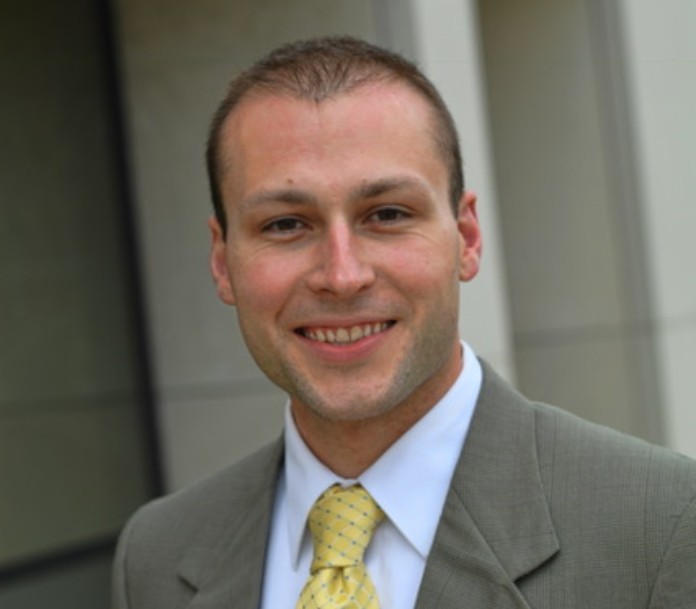 Former Warsaw Police Detective Jordan Foreman is filing for the sheriff position vacated when Aaron Rovenstine was convicted of a felony charge of intimidation.
"As a dedicated public servant and longtime resident of Kosciusko County, I have come to thoroughly appreciate the quality of life this community offers and the challenges it faces in meeting the needs of those who call this county home," said Foreman in press release sent to News Now Warsaw.
Foreman has 13 years of experience in Emergency Medical Services and worked for 5 years with Warsaw Police. He resigned his commission from the Warsaw Police Department in 2016, and currently serves as the Manager of Clinical Operations for Lutheran EMS. Foreman remains a reserve officer with Winona Lake Police Department.
The Kosciusko County Republican Party will hold a caucus to elect a new sheriff June 21 in the courtroom of the old county courthouse.
All sheriff candidates must be Republicans "in good standing" and will be elected by secret ballot. A candidate must receive the majority votes from the voting caucus to be selected. Candidates will be allowed three minutes to address the caucus prior to the vote.
The Times Union reports Kosciusko County Republican Party Chair Mike Ragan cites Sheriff's Department Detective Josh Spangle and Indiana State Trooper Kyle Dukes, Milford, as two of the people who have told him that they are running.
Ragan told News Now Warsaw on Wednesday that he cannot provide any names because it would be "hearsay", but confirmed that Foreman was filing.
Declarations of Candidacy are available at the office of Kosciusko County Clerk of the Circuit Court and must be filed with the Kosciusko County Republicans no later than 72 hours before the caucus.