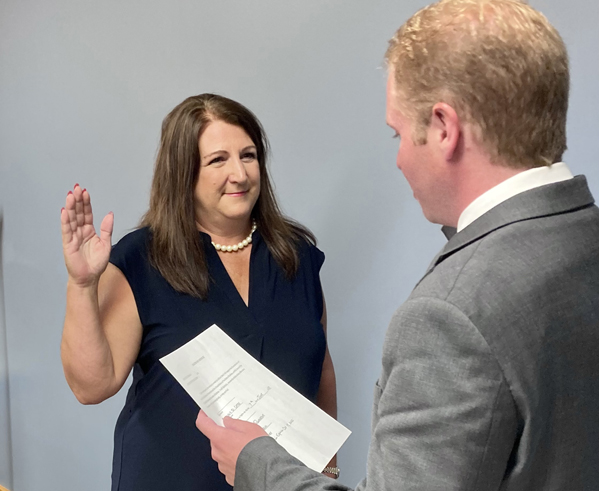 Kimberly Cates was selected Monday to fill the Kosciusko County Council District 1 seat during a caucus at Syracuse Town Hall.
The need for a caucus was to replace Republican Doug Heinisch, who resigned from the County Council on May 18 because of his work schedule. District 1 includes Turkey Creek and Tippecanoe townships, the eastern part of Plain Township and a little more than half of the northern half of Washington Township.
Cates, 56, was among four vying for the position. The others were William Dixon, Frank Rhoades and Donald McCune.
In 2017, Cates was selected through a caucus for the County Council's at-large seat after the death of Bob Sanders. She ran for re-election in 2020 and lost.
On Monday, Cates cited her work on the Council, as well as her experience as a businesswoman and passion to serve.
Cates received the majority of the secret vote by 12 committeemen in the first round and thanked those in attendance.
"I will continue to fight for the county and do the best I can. We're very honored to have an active council," Cates said.
She was then sworn in by GOP Secretary Austin Rovenstine and will assume her duties Thursday during the County Council's meeting.