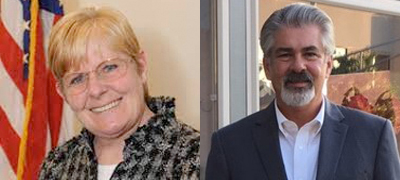 Caucuses have been called by Kosciusko County Republican Central Committee Chairman Mike Ragan for county coroner and county treasurer.
Treasurer Rhonda Helser resigned effective Dec. 31 as she was elected to serve as county auditor and can not hold two elected positions at the same time.
Coroner Anthony "Tony" Ciriello resigned effective Dec. 31 as he was elected to serve on the Kosciusko County Council for District 3.
The caucus for treasurer will be at 6 p.m. Dec. 1 in the old courtroom, Kosciusko County Courthouse, Warsaw, with the caucus for coroner immediately following.
Eligible members of the caucus are Republican precinct committee members who have served continously from 30 days prior to the date of the commencement of the caucus.
The Kosciusko County treasurer and coroner will be elected by secret ballot of the majority of the members of the voting caucus to fill the vacancies in the offices. Candidates must reside in Kosciusko County and be a Republican in good standing.
Declarations of candidacy are available at the office of the Kosciusko County clerk of the Circuit Court, 121 N. Lake St., Warsaw, and must be filed with Ragan no later than 72 hours prior to the commencement of the caucus. Ragan's phone number is 574-265-1430 and email is mragan@sprintmail.com.
Eligible candidates will be allowed a maximum of 3 minutes to address the voting caucus.