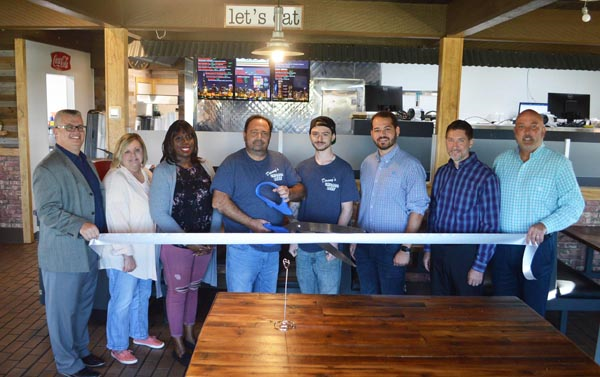 TIMES UNION REPORTS – Kosciusko Chamber of Commerce held a ribbon-cutting ceremony for Danny's Chicago Beef, 2601 E Center St., Warsaw, Thursday.
Owner Danny Signore said he opened the restaurant in Warsaw July 6 because the area needed something different, as there's a lot of chain restaurants in Warsaw. He said he wanted to do something his son wanted to do.
Popular items at Danny's Chicago Beef include Italian beef and Philly steak. Signore said the tenderloins are starting to pick up.
Danny's Chicago Beef uses choice angus beef and everything is fresh and not frozen, Signore said.
He said the restaurant will be opening a drive-through soon. The menu boards are in production right now.
Potential new items may include pizza. Signore said the restaurant may end up selling it by the slice.
Hours are 11 a.m. to 8 p.m. Monday through Saturday.