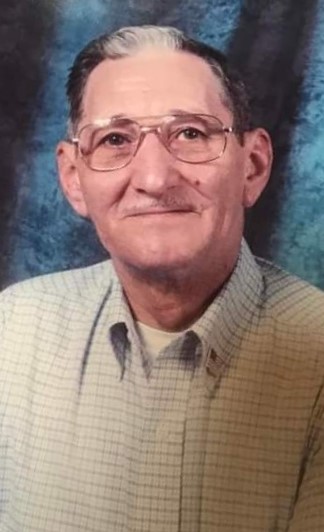 Claude Jay Johnson of Warsaw, Indiana passed away peacefully with family members by his side at 8:00 a.m. on Wednesday, April 20, 2022 at Parkview Hospital Randallia, Hospice Center in Fort Wayne, Indiana at the age of 83.
Claude was born on July 11, 1938 in Danville, Illinois.  He was one of 10 children born to Hula and Harry Johnson.  He enjoyed being part of a large family and always had siblings he could count on.  He loved his four brothers, George, William "Bill", Huppy, and Junior Johnson.  As well as his four sisters, Dorthy, Ruby, Beverly Gene Johnson, and two unnamed twin sisters who died at birth.  Claude was the last of his siblings to leave this world, and now joins them in Heaven.
Claude was born and raised in Danville Illinois and actually lived only a few blocks from Dick and Jerry Van Dyke.  He was a 1956 graduate of Danville High School where he held track and field records.  Claude was also a very accomplished roller-skater, wining many competitions.  After high school, he enlisted in the United States Army and proudly served until his honorable discharge in 1958 and continued to serve in the Army Reserves for a few years after.  While in the Army he learned and started playing shuffleboard, which became one of his favorite pastimes.
In 1959 he met the love of his life Alice R. Atchison and he married her on February 14, 1961.  Alice came into the marriage with two of her own children, Raymond Busenburg and Vickie Kain.  Which he quickly loved them both as his own.  They added to their family and together had three sons.  They celebrated Valentine's Day for the next 54 years they were blessed with before she passed away on March 4, 2015.
As a young man, Claude, worked at Pops Roller Rink in Danville Illinois. Upon moving to Warsaw, Indiana he worked at Jomac Products and R.R. Donnelley.  He eventually landed a job at Dalton Foundries working with his brother.  Claude was a reliable hardworking man who knew what a hard day's work in a hot foundry felt like.  He made many friends at work and retired after 44 years.  Claude became an avid shuffleboard player in and around Indiana from 1960 until 2019, winning many events in his younger years.  He loved to play shuffleboard, something his father, and a few brothers also played.  He enjoyed that he was able to pass it down to his oldest son, and to his sons children.
The world was a better place with Claude, and he touched so many lives while here on Earth.  He leaves behind countless friends who dearly loved him.  Claude is now reunited in Heaven with the love of his life, Alice, and will forever be dearly missed.
He will be lovingly remembered by his three sons:  Mike (companion Angela Stocker) Johnson (South Bend, Indiana) Jay (Shelley) Johnson (Warsaw, Indiana); Mark Johnson (Mishawaka, Indiana); and his daughter:  Vickie Sue Kain (Warsaw, Indiana).  Also surviving are twenty grandchildren, twenty-five great-grandchildren, and four great-great-grandchildren.  He was preceded in death by his parents, wife, four brother, five sisters and his son, Raymond D. Bussenburg.
Friends and family may visit on Monday, April 25, 2022 from 2:00 – 4:00 p.m. and 6:00 – 8:00 p.m. at God's Highway to Heaven Church, 555 W. Weber Street, Warsaw, Indiana
Claude's life will be celebrated at 11:00 a.m. on Tuesday, April 26, 2022 at God's Highway to Heaven Church and officiated by Pastor Bob Brown.  He will be laid to rest at a later date at Oakwood Cemetery of Warsaw.  Arrangements were entrusted to Redpath-Fruth Funeral Home, 225 Argonne Road, Warsaw, Indiana.
Online condolences may be sent through the funeral home's website at www.redpathfruthfuneralhome.com.