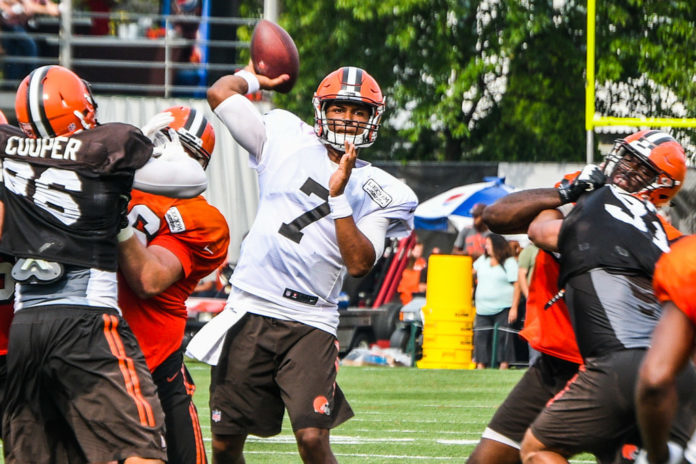 Rookie quarterback DeShone Kizer will start the season opener against Pittsburgh, the 27th different QB to start for Cleveland since 1999.
Kizer showed coach Hue Jackson enough in Saturday's exhibition start against Tampa Bay to secure the job. Kizer was given the assignment earlier this week by Jackson, who picked the second-round pick over veterans Brock Osweiler and Cody Kessler.
Jackson made Kizer's Week 1 start official on Sunday, saying he "earned the right."
Kizer played the entire first half against the Buccaneers, completing just 6 of 18 passes for 93 yards and an interception. But he showed the poise Jackson was hoping to see from the former Notre Dame standout.
The Browns have been cycling thorough quarterbacks at an alarming rate, and their inability to find the right one has resulted in annual ineptitude.
Cleveland started three quarterbacks while going 1-15 last season.