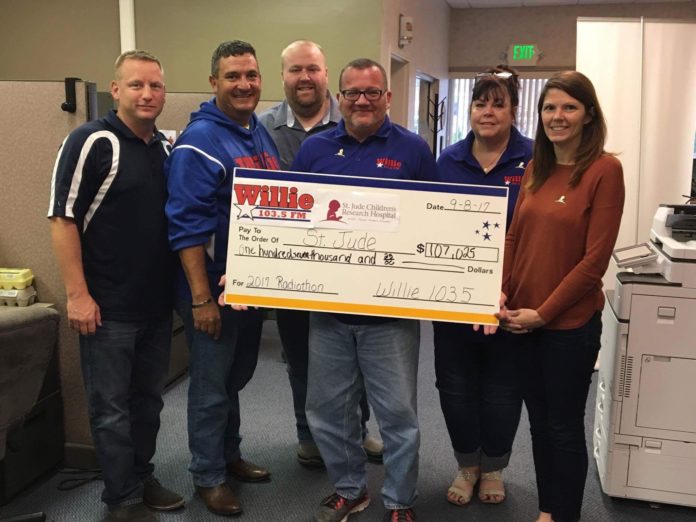 The 2017 Willie 103.5, Cottage Watchman E.F. Rhodes, Country Cares for St. Jude Kids Radiothon raises $107,025 for St. Jude Children's Research Hospital, exceeding last year's total of $105,100.
The two-day Radiothon asked anyone listening to be a "Partner in Hope" to protect the future for children in line with St. Jude's mission. This was the 8th year Willie 103.5 has done Radiothon for St. Jude Kids.
Families shared their messages on Willie 103.5 on how St. Jude helped their family in some of the hardest moments of their lives.
Donations were also procured by the Polk Auction Company in conjunction with the Radiothon.