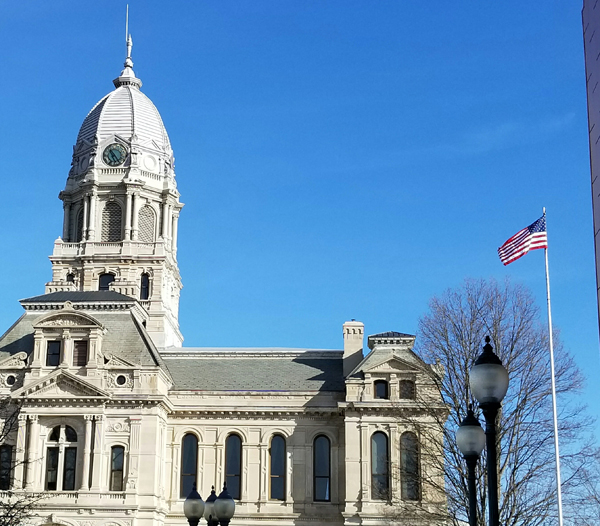 TIMES UNION REPORTS – In less than 20 minutes Thursday evening, the Kosciusko County Council decided not to move forward on a new public safety local income tax.
At their Aug. 26 budget meeting, the Council discussed the possibility of implementing the tax, which would provide money for the county to support the jail, central dispatch and sheriff's office. All cities and towns in the county would also get a share of the potential $6-7 million raised by the tax.
Thursday's meeting was open to the public and two men spoke against the tax.
Terry Reed and Ken Hillis questioned a tax against county residents when Louis Dreyfus Company in Claypool was getting a tax abatement. Reed read a narrative about how taxpayers are taxed all their lives from the moment they wake up to the moment they go to bed.
"It's a shame how the system continues to beat me down," Reed said at one point.
Hillis described the tax as "barbaric" and told the Council not to threaten its citizens by threatening to take law enforcement away if the tax isn't implemented.
Council President Ernie Wiggins said he wasn't supportive of the tax at this time with the rainy day fund not touched and the possible availability of CARES and ARP money.
Councilwoman Joni Truex said as long as the county is solvent and able to meet most budgetary requests, and give employees a 4% increase, she wasn't supportive of the tax. She said she was disappointed the sheriff's office wasn't given the full raises it had asked for.
Councilwoman Sue Ann Mitchell also said she could not agree with implementing a new tax at this time. She said the county needs to figure out how to live within its means. She said the county doesn't have an emergency regarding the operating balance, but it does need to be cautious.
No action was taken by the Council.
Mitchell took a moment to point out that Sheriff Kyle Dukes did not originate the tax idea. He did not bring it up, but a Council member did.