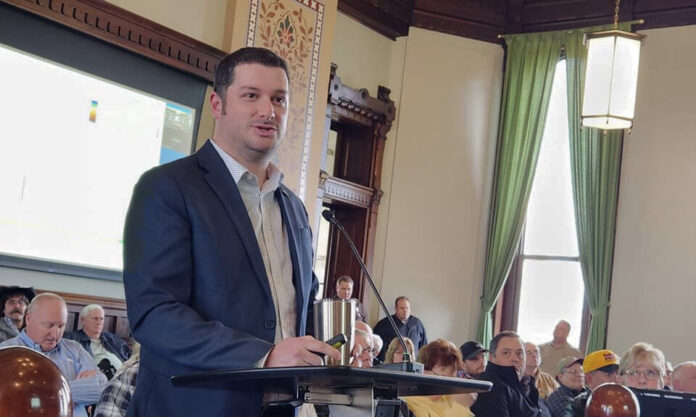 By Dan Spalding
News Now Warsaw
WARSAW — Kosciusko County Council on Thursday night heard more than an hour of opinions supporting the creation of a city-county airport authority.
They also heard a handful of comments from those opposed and from some who want to see voters have a final say through a referendum on an election ballot.
Warsaw City Council has already endorsed the plan, which still needs county council approval for it to happen. The major point of concern for many is that it would create a new tax for all property owners in the county.
Republican lawmakers including a representative for Congressman Rudy Yakym and State Reps. Craig Snow and David Abbott spoke on behalf of the airport's importance.
Economic development proponents KEDCo and the Kosciusko Chamber of Commerce endorsed the plan.
A representative of OrthoWorx and an executive with Zimmer Biomet also spoke about the need for an airport authority.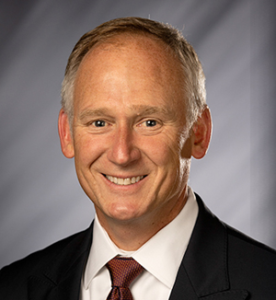 Snow, who has focused significantly on economic development in his first few years in the statehouse, said the state is eager to look at helping boost the orthopedic capital but would like to see local leaders have what some call 'skin in the game.'
He said additional funding from the state in the future would include some dedicated to the airport.
He also offered to introduce a legislative amendment to modify and customize state law to accommodate potential arrangements that would make the deal more palatable.
Bob Vitoux, OrthoWorx CEO, invoked the names of orthopedic legends Revra DePuy and Dr. Dane Miller. 
"If Dane Miller was still alive, and still here, he would find a way to convince people that this is the right thing to do," Vitoux said. "Dane's looking down on us and he's saying, 'Do the right thing in this community. Let's create yet a better place than we already have.' "
Jim Lancaster, with Zimmer Biomet, told the council the airport serves as a gateway to global sales and talked about the company's unique history and commitment to the community.
"We live in a unique community that may be small, but has a mighty opportunity to continue to do great things," Lancaster said.
Suzie Light, speaking for Kedco, said the airport was immensely important and made a personal appeal to those who don't think they benefit from the airport.
"Not all Wayne Township residents use the Warsaw-Wayne Township public library, nor do they all have children in school, but they support those things with their tax dollars because we benefit as a community from those important valuable things that create valuable community citizens," Light said.
Also speaking were Mayor Joe Thallemer and Airport Manager Nick King who highlighted the airport's economic impact and provided a long list of needed major repairs and improvements that totaled roughly $45 million.
King said the airport is among the top five in the state with an $860 million-a-year economic impact on the community
Council was also advised that the only way for a referendum to appear on a ballot is for it to be prompted by opponents if and when the council approves of the plan.
Council asked a few questions about the tax rate and the referendum but did not offer opinions on the issue.
No action was taken and council president Mike Long has suggested they will take their time in addressing the issue.
It's unclear whether the council would approve it just for the sake of sending it to a referendum.