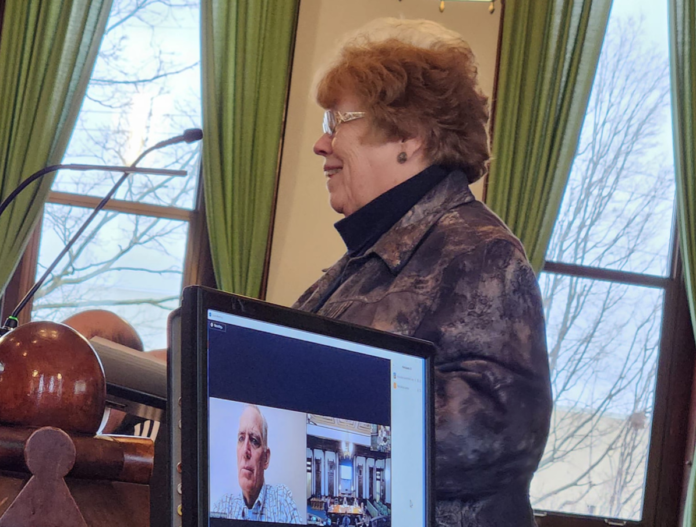 By Dan Spalding
News Now Warsaw
WARSAW — Kosciusko County revised its grant application for additional opioid settlement money shortly before Tuesday's deadline.
County officials worked over the weekend to finalize the plan as they seek matching grant money in addition to other money they are receiving. 
In doing so, the committee set aside plans to establish a program similar to Warsaw's CARES program, which provides mental health support and distributes Narcan.
The county commissioners approved the plan Tuesday — hours before the state's deadline.
Opioid Committee chairwoman Sue Ann Mitchell credited Warsaw city officials for establishing the CARES program that serves the Warsaw Wayne fire Territory and said she still wants to establish something similar.
"The county is not geared up to do that kind of service. It would be totally outside of our bailiwick, and in this short (timeframe), in order to qualify for this grant, we could not pull the pieces together to make it happen," Mitchell said.
Mitchell also said that they plan to pool money from all of the smaller towns that also received opioid settlement money through the state and establish some type of CARES program that will serve the county.
Her initial thought was that somehow fire departments could try to coordinate such a program.
Other members of the opioid committee are County Council member Kathy Groninger and County Commissioner Bob Conley.
Mitchell also sits on the county council.
The committee was created specifically to prepare the matching grant application.
In addition to possible grant money, the county will receive a combined $1.3 million over the next 17 years.
"I'm not done with this committee and I hope the other two will come together because we have work yet to do," she said.
The three areas of proposed funding will go toward jail counseling, counseling for juveniles and expansion plans for Fellowship Mission's goal of offering substance abuse counseling and support.
The total amount sought is $405,000. Of that, $300,000 would go to Fellowship Missions if the county receives the grant.
She said previously that she's not optimistic the county will receive the grant because of how quickly the committee had to prepare the paperwork. She also said she does not think all counties would even apply for that same reason.
Counties are vying for some of the $25 million in money currently reserved by the state.