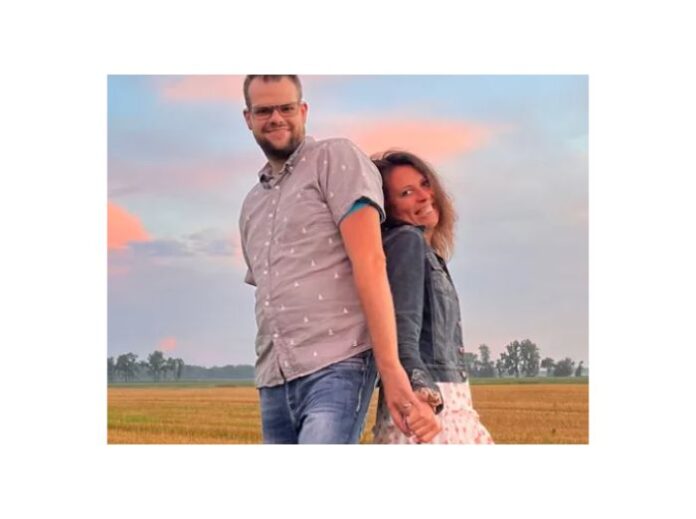 By Dan Spalding
News Now Warsaw
WARSAW — There's a unique fundraiser coming to Warsaw on Friday involving a couple from Knox.
Susan Downing comes from a big family and has a sister and a sister-in-law who have a combined 17 children (one of those is on the way) so imagine her anguish when she learned she could not conceive.
"It has been very, very hard especially since I come from a large family," Downing said.
Susan and her husband, Ralph, are in the middle of a trying to adopt a child. They're working with two agencies and have spent months raising money to meet the anticipated cost of some $40,000.
The couple, who has close ties to Kosciusko County, has hosted garage sales and sold cheesecakes at events this summer at Pierceton Days and the Mermaid Festival while also organzing a shoe drive fundraiser.
On Friday, they'll be collecting new and gently used shoes at JB's furniture parking lot, 2101 E. Center St., in hopes of meeting the goal of collecting 90 bags of shoes by November.
They've collected 41 bags, but need another 49 to meet the goal.
The shoe-drive is organized through funds2orgs.com which will contribute $1,000 to the family in exchange for the shoes that will then be sent to needy people around the world, Susan said in an interview Wednesday.
The supporting organization will clean the shoes, Susan said.
They've also set up a gofundme page.
She said their home study fore adoption has been completed and they were licensed by the state two weeks ago.
Susan said she's more than willing to share her story and often invokes the name of God in her pursuit.
"I honestly want my life to be a testimony to other people and an encouragement," Susan said. 
"I would never trade this journey for anything in the world because there is nothing like being able to take a child who has not had a loving home or a Christian home to grow up in," she said.
The shoe collection will run from 1 to 6 p.m. Friday.
They'll also be selling cheesecake and pumpkin bread.