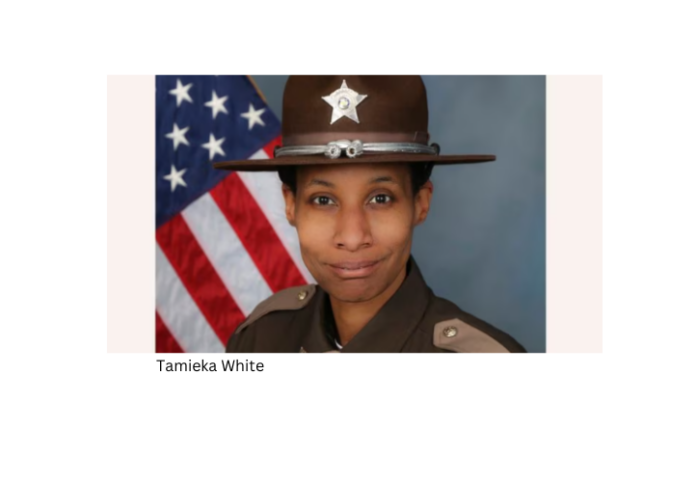 Associated Press
INDIANAPOLIS — A sheriff's deputy in Indianapolis died after being attacked in her home by a dog that also bit and wounded her 8-year-old son, authorities said Wednesday.
Tamieka White, 46, was pronounced dead at the scene Tuesday night shortly after Indianapolis police officers responded to her home on the city's east side, officials said. She had been a deputy with the Marion County Sheriff's Office since 2007.
Her young son was also bitten in the dog attack, which was reported about 7:45 p.m., officials said. He is recovering from non-life-threatening injuries, The Indianapolis Star reported.
Indianapolis police said the attacking dog charged at a responding officer, who fatally shot the animal.
A spokesperson with the Indianapolis Metropolitan Police Department said the dog was not owned by White, and police have identified the owner. They declined to release further information about the owner.
Indianapolis Animal Care Services said in a statement that workers impounded the deceased dog, three additional dogs and a cat from White's home. The department said it cannot confirm the breeds without a DNA test, but it said all the dogs appeared to be a "pitbull-type."
The animals are being held as part of the ongoing investigation into the attack.
The Marion County Sheriff's Office said Wednesday that White had served as a deputy sheriff with the agency since 2007 in the Judicial Enforcement Division, which oversees the transportation of inmates to and from courts, collecting delinquent taxes and serving legal process papers.
"Deputy White was a bright light to all that knew her," Sheriff Kerry Forestal said in a statement. "We are immensely grateful for her nearly 17 years of service to our agency."