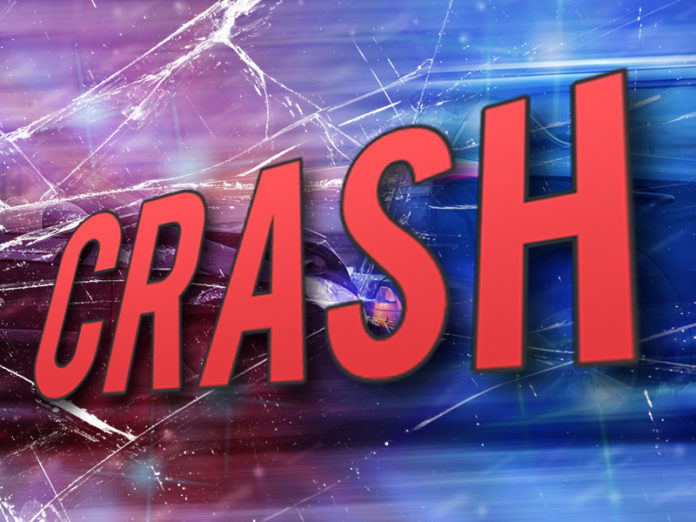 The Kosciusko County Sheriff's Office released details on Wednesday into two traffic crashes that happened near Silver Lake and in Pierceton.
Tuesday Afternoon, Silver Lake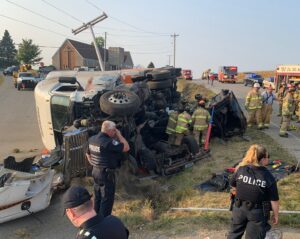 Two people died following a two-vehicle accident Tuesday afternoon north of Silver Lake.
The Kosciusko County Sheriff's Office says the incident happened around 5:15 PM at the intersection of State Road 15 and County Road 950 South. An investigation shows that a westbound SUV, driven by 18-year old Shelby Hogle of Warsaw, was hit by a southbound semi-truck driven by 34-year old Javaris Tubbs of Greensboro, Alabama.
After the semi hit the side of the Suburban, both vehicles left the west end of the road, with the semi pinning the SUV underneath it. Hogle and a passenger in her SUV, identified as 21-year old Zachery Stavedahl, were pronounced dead at the scene. Tubbs was flown to Fort Wayne for his injuries.
The crash remains under investigation.
Tuesday Evening, Pierceton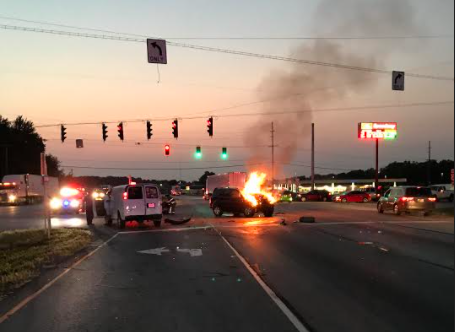 Three people were injured in a crash Tuesday night in Pierceton.
The Kosciusko County Sheriff's Office says first responders arrived at the intersection of US 30 and State Road 13 just before 8 PM for a three-vehicle collision. An investigation shows 31-year old Emerson Butts of Warsaw was westbound on 30, approaching the intersection, when he struck the rear of a pick-up truck, driven by 22-year old Mason Metzinger of Warsaw.
The collision caused Metzinger's truck to rear-end a vehicle driven by 42-year old Maranda Taylor of Monterey. The vehicle Butts was in erupted into flames, but he was able to escape after a passerby removed him from the vehicle. Metzinger and Taylor were taken to hospitals in Warsaw for non-life threatening injuries, while Butts was taken to Fort Wayne in serious condition.