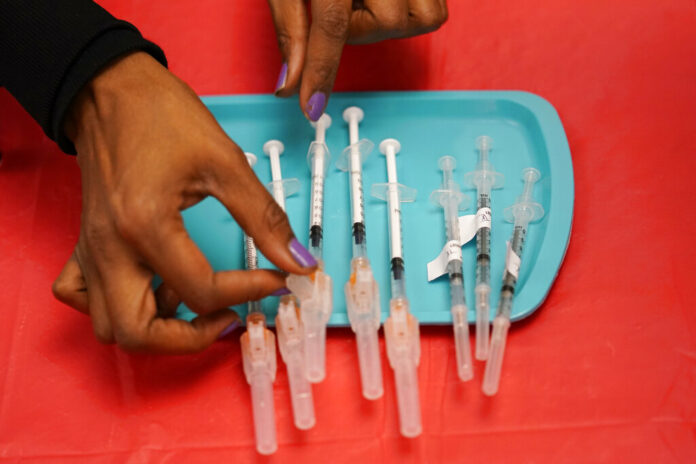 INDIANAPOLIS (Network Indiana) — Some Hoosier doctors are encouraged by the new CDC guidelines released on Monday.
The CDC says if you have been fully vaccinated you may start getting together with other vaccinated people without social distancing indoors without having to wear a mask. They do say to give yourself until two weeks after you have been fully vaccinated to do so. You may also do the same with unvaccinated people.
Finally, the CDC also says you don't have to quarantine after being a close-contact with someone with COVID if you have been fully vaccinated. Dr. Chris Doehring with Franciscan Health is encouraged by the guidelines.
"The expectation is that community spread will continue to drop as the vaccine rates go up," Doehring said to WISH-TV. "Practically speaking we hope to, should be able to achieve, if it's not officially, it looks a lot like herd immunity sometime late this summer."
Though the guidelines are a good sign that things are slowly moving back to normal after a year of quarantines, restrictions, and social distancing, Doehring said their understanding of the virus and its variants are still being understood.
"We just don't know everything there is to know yet about how well protected we are when we've been vaccinated," he said. "You know, how low have we reduced the likelihood we might be a spreader and now realize it. Those types of things."
It's this lack of understanding that has Johnson County health director Betsy Swearingen a little skeptical of the guidelines.
"I'm not so sure about just a disregard for masks as a whole. They seem to be working, I think," Swearingen said. "At this point, until we get a little better information, I still recommend the wearing of masks."