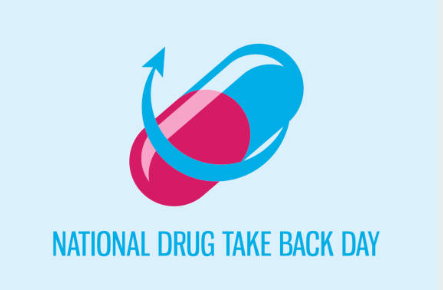 News Release
WARSAW – On Saturday, the Drug Enforcement Administration is sponsoring the annual, nationwide "Take Back Day" initiative.
The "Take Back Day" initiative seeks to prevent prescription drug misuse and theft through proper disposal of prescription medication.
For more than a decade, Take Back Day has helped Americans easily rid their homes of
unneeded medications—those that are old, unwanted, or expired.  These medications can be a gateway to addiction and have helped fuel the opioid epidemic.
According to a report published by the Substance Abuse and Mental Health Services Administration (SAMHSA), most people who use a prescription medication for a nonmedical purpose obtained that medication from a family member or friend.
Area residents are encouraged to safely dispose of prescription medications during the "Take Back Day" and throughout the year.
K-CODE, Kosciusko Coalition on Drug Education, manages the Kosciusko County Prescription Drug Drop-Off Box initiative and encourages the use of the boxes throughout Kosciusko County.
Prescription drug drop-off boxes are permanently placed in locations throughout Kosciusko
County at the following locations:
Claypool Police Department – 408 S Graceland Ave, Claypool
Kosciusko County Sheriff's Office – 221 W Main St, Warsaw
Mentone Police Department – 201 W Main St, Mentone
Milford Police Department – 121 S Main St, Milford
Silver Lake Police Department – 604 N Jefferson St, Silver Lake
Syracuse Police Department – 310 N Huntington St, Syracuse
Warsaw Police Department – 2191 E Fort Wayne St, Warsaw
Winona Lake Fire Department – 1000 Kings Hwy, Winona Lake