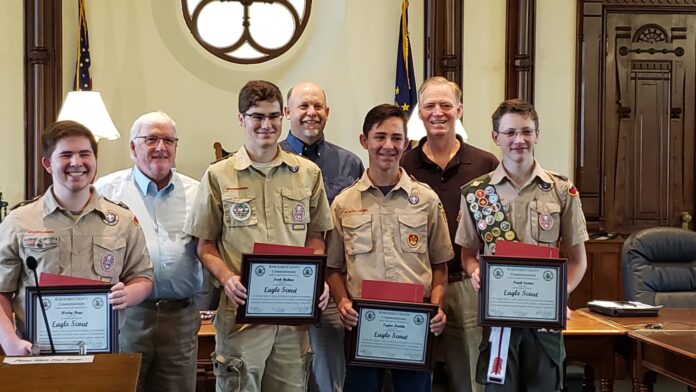 Six Eagle Scouts were recognized for their outstanding achievements during Tuesday's Kosciusko County Commissioner's meeting.
Scoutmaster Scott Fox was thankful to the commissioners for the recognition, saying that he has now mentored 32 Eagle Scouts since 2008.
Those that were recognized included Wesley Hays, Noah Beckner, Taylor Fiedeke, Frank Sexton, Myles Lauber and Zackary Clark. Lauber and Clark were not in attendance at the meeting.
Each Eagle Scout was given a plaque and a letter from the commissioners.
Commissioner Brad Jackson told the boys that the becoming an Eagle Scout is a "huge honor" and recognized their time and effort to achieve that rank.