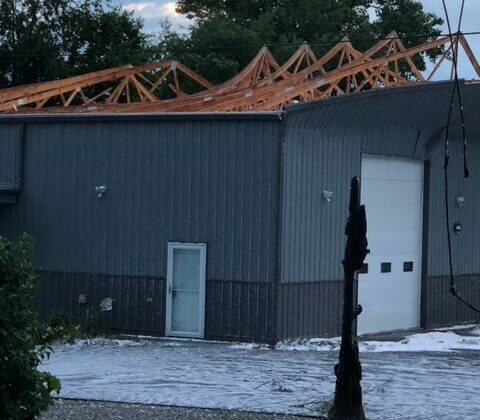 The National Weather Service office in North Webster confirmed that two EF-1 tornadoes hit the ground early Monday morning as severe thunderstorms rolled through northern Indiana.
The first happened in southeastern St. Joseph County between the small towns of Woodland and Wyatt just after 2 PM, where healthy trees were uprooted and a barn had lost a roof. Winds were estimated to be 100 MPH and the tornado was about 100 yards wide. It was on the ground for two minutes.
The second happened in Steuben County near Lake James in Angola around 3 AM. Several structures were damaged or destroyed and numerous trees were also uprooted or damaged. This tornado was on the ground for 12 minutes with estimated winds of 100 MPH.
You can read an overview of Sunday and Monday's severe weather here.