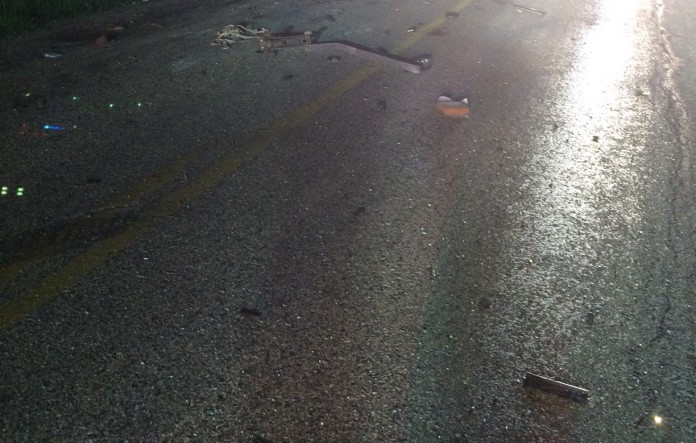 KCSD Press Release – Kosciusko County Sheriff's Deputies and emergency personnel responded to a 9-1-1 call at 2:59 a.m. today regarding a pickup truck that had struck a utility pole.  Deputy
Kreg
Kuhn arrived to find that a 1988 Ford F150 pickup truck on County Road 600 West, near County Road 800 South.  The driver, identified as Nathaniel S. Miller, 58,
Claypool
, was found ejected from the vehicle.  Lutheran Air was dispatched to the scene and transported Miller to Lutheran Hospital, Fort Wayne, in serious condition with unspecified head and back injuries.
KCSD
investigating officers preliminarily determined that Miller had been travelling north on County Road 600 West, when for an unknown reason, left the west side of the roadway.  Miller's vehicle then struck a utility pole, causing it to overturn multiple times, and subsequently ejecting him.  Officers stated that the crash is still under investigation, and are also awaiting drug and alcohol blood results which are standard procedure during such a crash.