The 21-year-old Elkhart man killed on a Kosciusko County road Monday night suffered 63 stab wounds.
RELATED: Death investigation underway in Kosciusko County
In a press conference held Friday, Kosciusko County Coroner Tony Ciriello says he's not seen anything like it in the area before.
"It's pretty violent," he describes. "Since 2014 til current we've have 7 homicides in this county including this one. This was the most violent of injuries that I've seen of any of those that I've been involved with."
Ciriello says the large amount of stab wounds could indicate the homicide was a crime of passion.
"Usually stab wounds, especially when you get this many, are more personal than they are a random thing. So, it tells us that the attack probably was some type of personal nature."
The Kosciusko County Sheriff's Department has arrested 23-year-old Derrick Wandrick in connection to the killing.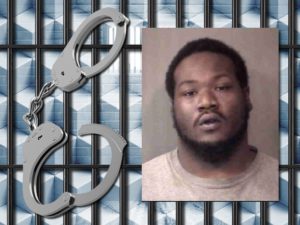 RELATED: Arrest made in Kosciusko County stabbing death
Court documents indicate that Wandrick was staying with the victim, David Strowder Jr., and Strowder's sister.
At her residence officers found bloody shirts. Detective Todd Sautter said at Friday's press conference that the family felt the bloody shirts could be connected to the crime.
Wandrick's shoes were also located at the home, and officers say the tread on the shoes matched a shoe print found at the crime scene on 300 North.
The knife believed to be the murder weapon was located at the crime scene under the shoe print. Detectives say it was a kitchen knife.
RELATED: Death of 21-year-old in Kosciusko County investigated as homicide
Court documents say Wandrick admitted to driving Strowder's vehicle. Officers also located Strowder's cell phone on Wandrick.
Detective Sautter says a motive will not be released until further investigation is completed.
"I'm not going to speculate on a motive at this time," he says. "We still have some individuals we are talking to. Currently, as we speak, we've got Detectives doing further investigation right now and further interviews to try and determine a motive. We have some ideas, but I'm not going to speculate until we have evidence.