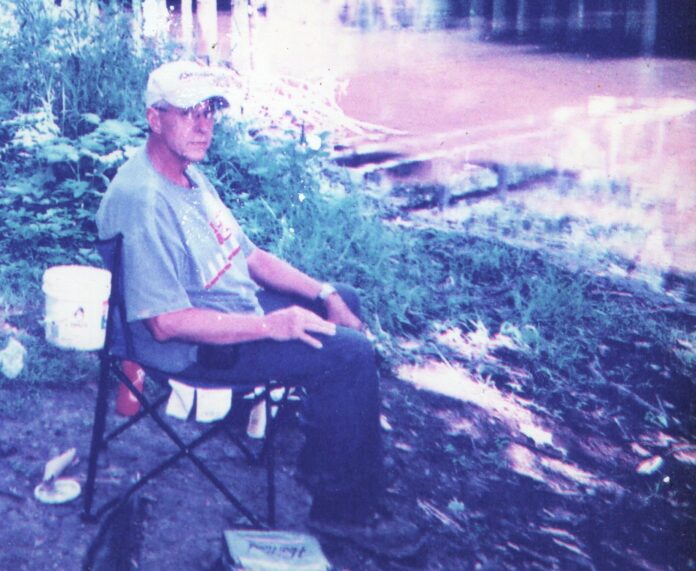 Elmer England of Warsaw, Indiana passed away at 10:43 a.m. on Thursday, February 3, 2022 at Kosciusko Community Hospital of Warsaw, Indiana at the age of 78.
He was born on December 13, 1943 in North Manchester, Indiana to Alkie (Poe) and George England.  On March 16, 1962 Elmer married Maggie Owens, and they shared the next 57 years of marriage doing everything together from raising their children to becoming grandparents.  Maggie passed away on November 14, 2019.
Elmer was a 1962 graduate of Claypool High School in Claypool, Indiana.  He worked for 35 years in the foundry in Bourbon, Indiana.  Elmer absolutely knew what a hard day's work was working in a foundry, the noise, chemicals, high temperatures, and of course being around hot molten metal.  He was a hardworking dependable man who took his job responsibilities seriously and over the years he made many friends at work.  Even outside of work, Elmer never knew a stranger, he could strike up a conversation with anyone.  After retirement in 2018, Elmer still wanted to work and many people knew him from working at Herman's Christmas Land Decorations in Pierceton, Indiana.  Elmer also knew how to relax and loved fishing and hunting, raspberry picking, playing cards and he enjoyed listening to blue-grass music.  After their kids all grew up and moved away from home, Elmer and his wife Maggie were at a point in their lives where they were able to re-kindle their love and enjoy a new chapter in their relationship.  They were able to enjoy each other's company and did a lot of traveling together!  Elmer will forever be remembered as a loving husband, father, grandfather, great-grandfather, brother and friend to many…he will be dearly missed.
He will be lovingly remembered by his four sons:  Danny (Debbie) England (Warsaw, Indiana); James England (Warsaw, Indiana); Tim (Laura) England (Nancy, Kentucky); Tom England (North Liberty, Indiana); two daughters:  Tina (John) Purcell (Warren, Indiana); Crystal (Trenton) Smith (Mentone, Indiana); and 15 grandchildren, and 14 great grandchildren.  Also surviving is her brother:  James England (Tampa, Florida); brother-in-law:  Dale (Phyllis) Owens (Prestonsburg, Kentucky); and his sister-in-law:  Evaline Spangle (Columbia City, Indiana).  He was preceded in death by his parents, wife, and five brothers.
Visitation will be held on Wednesday, February 9, 2022 from 4:00 – 6:00 p.m. at Redpath-Fruth Funeral Home, 225 Argonne Road, Warsaw, Indiana.  Elmer's life will be celebrated immediately following visitation with a funeral service at 6:00 p.m. at Redpath-Fruth Funeral Home and officiated by Pastor Terry Bradford.  Burial will take place at a later date at Oakwood Cemetery of Warsaw.
Memorial donations may be directed to the American Heart Association, Indiana Chapter, 6100 W. 96th Street, Suite 200, Indianapolis, IN  46278-6005.
Online condolences may be sent through the funeral home's website at www.redpathfruthfuneralhome.com.