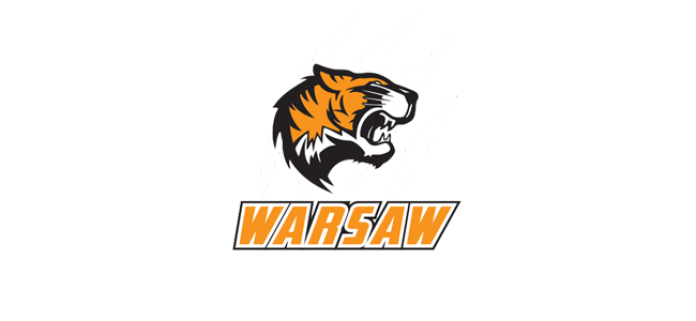 Scott Erba has informed the Warsaw Community High School Athletic Department that
he is stepping down as Girls Track & Field coach effective immediately.
Erba took over the program as head coach in 2003-2004, and the numbers are staggering:
• 11 Northern Lake Conference titles
• 10 Sectional championships (the last ten years)
• 6 Regional titles (including the last five)
• 44 State individual qualifiers
• 22 State relay qualifiers
• 7 State individual finalists
• 9 State relay finalists
• 4 Indiana All Star nominations
• 11 Academic All State selections
• 53 consecutive NLC dual meet win streak (active)
• 111-20 overall record
Erba grew the program from 50 members in 2004 to almost 90 last spring so it is
evident the impact Erba had at WCHS.
"There are two main reasons for me stepping down from the WCHS Girls' Track & Field
head coaching position", Erba says. "After a 17 year break from seriously competing in
triathlons and running events, I was pleased and even shocked about how "right" it felt to
get back into racing again. As my fitness levels and racing performances improved, I felt
more inspired to invest all that I can during these next few years. Earning USA Triathlon
All-American status this season after such a long lay-off is exciting and I want to see how
far I can go with this. I know myself well enough that I cannot give 100% in multiple areas
and I do not want to give 80% attention to coaching and racing and be unhappy on both
fronts. The girls and program deserve an enthusiastic and devoted coach and I can no
longer give that to them at the level I believe is needed for Lady Tiger Track & Field. And
second, most coaches have this realization when their children are younger (I did as
well!), but I am seeing how differently our family will look in the next 18-24 months as all
of our children will be out on their own. I want to take full advantage of that time we
have together."
"I am most proud of the girls and what they have risked and how they have pushed
themselves to achieve such success. As winning streaks emerged and titles started to
stack up, we always went into each season with a clean slate and a new sense of
motivation to perform our best for THAT season. We did not use "the past" as pressure
to perform; we used it as motivation to take care of business in the moment and let the
results come naturally."
Erba informed his team members about his decision after school was dismissed
Wednesday afternoon.