Find an event near you by clicking on each day of the calendar.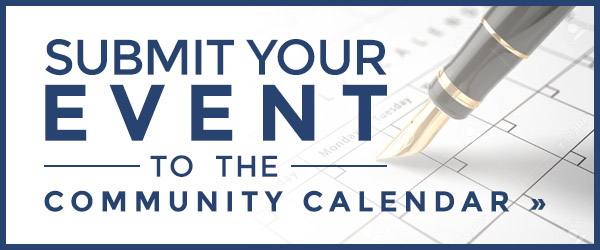 All submissions will be reviewed before posting.

Pierceton Days Festival
July 28 @ 1:00 pm

-

July 30 @ 4:00 pm

Free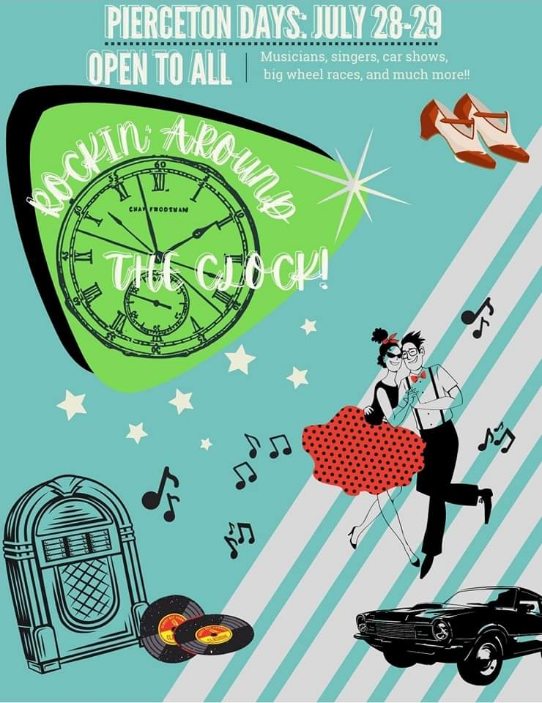 Come out and Rock Around the Clock during Pierceton Days Festival on July 28th, 29th, & 30th.
The planning committee has been working all year to make sure there is something for everyone to enjoy and hope to see you there. It's a great time to see friends and catch up.
There will be several food options to try this year, including Asian Fusion, Twisted Tiki, Mexican, Hobo Potatoes, BBQ, Kettle Corn, homemade ice cream and more.
Vendor applications, Corn Hole Tournament, and car show registration along with parade entry forms can be found at http://www.piercetonchamber.com/event-forms-and-applications.html.
Events held  at Brower Park and downtown. IN 13 will be closed Friday noon until Saturday after the parade.
See event info at facebook.com/PiercetonDaysFestival.
Friday Events
Vendors & Bounce Houses Open 1-9 PM
Car Show Registration @ McHatton Sadler 1-5 PM
Judging 5 PM
Awards Presented at DJ Booth 8:30 PM
KC Dance Company 6-7:30 PM
The Strays on Main Stage 7-10 PM
Saturday Events
Vendors & Bounce Houses Open 10 AM – 9 PM
Corn Hole Registration 9 AM Begins at 10 PM
Petting Zoo 12-4 PM
Face Painting 11-3 PM
Big Wheel Race 1 PM
Parade Line Up at PES 4 PM
Parade Theme Rockin' Around the Clock 5 PM
Parade Awards on Main Stage 6 PM
Trisha Dobis Main Stage 5:30-7 PM
Valerie Ingle & The High Side Band 7:30-10 PM
Fireworks Brower Park 10 PM
Sunday Events
Harvest Community Church 2 PM
Splat Experience by Marc 2:45 PM