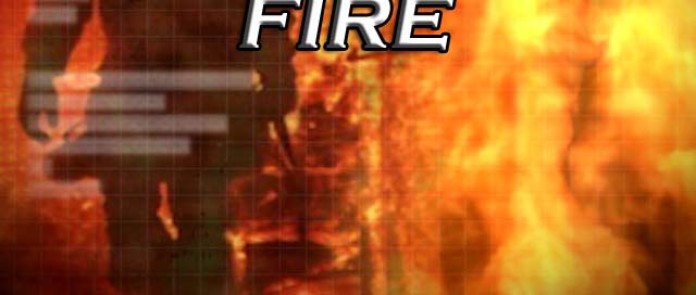 Kosciusko County Central Dispatch received separate 911 calls at approximately 10:10pm Sunday evening from occupants on Sophie Lane at Canterbury Apartment Complex, advising of a fire on their combined decks.
Emergency personnel were dispatched to the scene and prior to arrival of fire trucks, Warsaw Police units reported a working structure fire involving two second story apartments and the exterior deck.
Warsaw-Wayne Fire crews arrived on scene and made a rapid attack to the exterior deck that was involved in fire. Two interior attacks were also performed at both apartments.
A search of both apartments was completed and confirmed all occupants had escaped the apartment building. The fire appears to have originated in the area of the joint exterior deck and progressed into the attic area above those apartments and into each apartment.
Firefighters were able to keep the fire from progressing beyond the structures firewalls in the attic and to both sides of the second story apartments. The apartments below the involved apartments sustained water and smoke damage.
Occupants of the apartment building affected by the fire progression were families of Julie Moore, Angela Parks, and Anthony Lozano. The American Red Cross was on scene to help with all the tenants of the apartment building with personal needs and temporary housing needs. The apartment complex is owned by Canterbury House Apartments Warsaw, with main offices in Indianapolis, Indiana.
Fire investigators are on scene Monday morning to examine the area of fire origin to determine the cause of the fire. At this time, the fire appears to be accidental.
A preliminary damage estimate of the affected apartments exceeds $520,000 to the structure, and approximately $55,000 to personal belongings.
Warsaw-Wayne Fire Territory was assisted at the scene by Winona Lake Fire Department, Lutheran EMS, Warsaw Police Department, Kosciusko County Sheriff Department, and the American Red Cross. Plain Township / Leesburg Fire Department was placed on standby at Warsaw-Wayne Fire Territory Stations to handle other emergency calls. Claypool and Pierceton Fire Departments were on standby for the Wayne Township and Winona Lake areas.