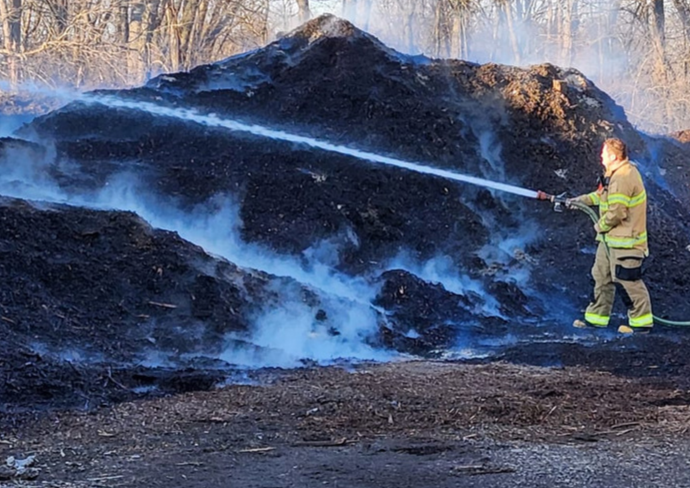 By Dan Spalding
News Now Warsaw
WARSAW — Firefighters were called to a mulch fire east of Warsaw late Sunday afternoon.
The fire was at Superior Landscape Products east of Warsaw along US 30.
Warsaw-Wayne Fire Territory was called to the fire around 4:30 p.m.
The mulch pile was located far behind the store to the north. An employee called for help after it began to spread.
Winona Lake Fire Department assisted Warsaw Wayne Fire Territory at the scene.
Mulch can spontaneously catch fire in large piles.