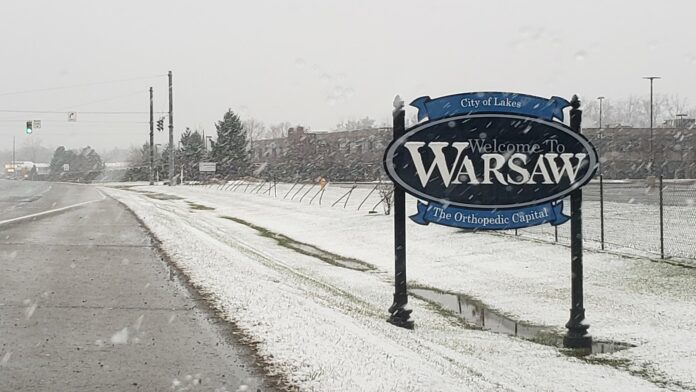 The first measurable snow fell throughout the area on Sunday.
Big, wet flakes were seen coming down across Warsaw during the morning hours, with accumulations coming on rooftops, cars and grassy surfaces.
In Kosciusko County, 1.9 inches of snow fell at the National Weather Service office in North Webster, 1.5 inches was seen on the north side of Warsaw and 1.2 inches in Winona Lake.
Nearby, two inches fell in Kendallville in Noble County and just 0.7 inches in Columbia City. The highest accumulation was seen in northeast DeKalb County in the town of Fairfield Center, where 3.5 inches of snow was measured.
See more about Sunday's snowfall here.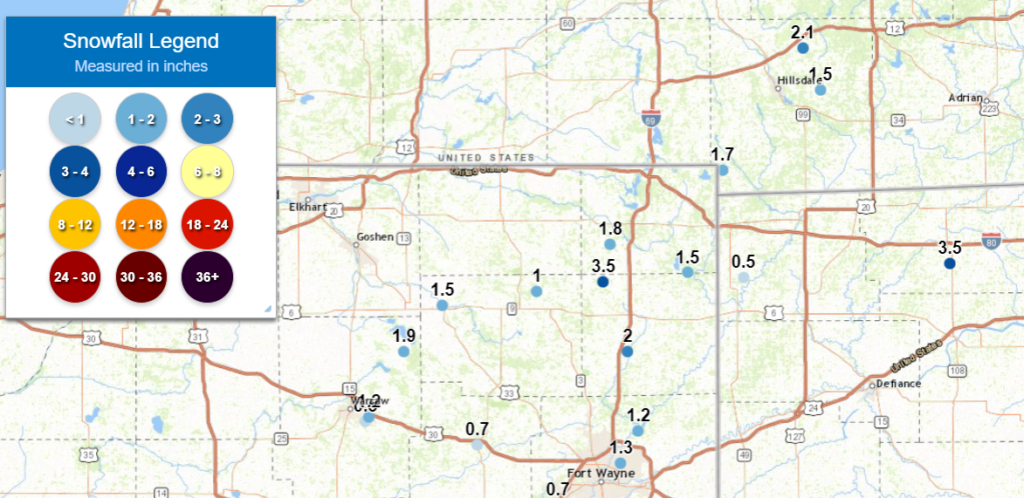 All of the snow melted away by mid afternoon as warmer temperatures and some light rain showers took over.
According to data from the NWS, the first measurable snow is not uncommon this time of year. The average date of the first measurable snowfall is November 8th in South Bend and November 14th in Fort Wayne, while the first average of one inch of snow (or greater) falls between November 16th and December 2nd.